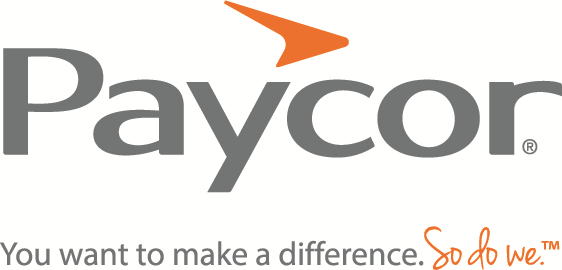 Paycor
Paycor
Paycor helps organizations perform better with intuitive, cloud-based HCM software. We take the time to listen to our clients and understand what's important to both their businesses and their employees. We use clients' feedback to continually enhance our technology, empowering their organizations to be more strategic. 2 of every 5 major features starts as a user-suggested idea.
Purpose
More than 40,000 small and medium-sized businesses trust Paycor to help them manage their most valuable assets: their people. Paycor is known for delivering modern and intuitive recruiting, HR, and payroll solutions; but what makes us stand out is our focus on helping business leaders, entrepreneurs, and HR professionals make a real difference in their organizations. Paycor's consultative support partnered with its user-friendly technology streamlines every aspect of people management, giving our clients the peace of mind to focus on what they know best: their business and their mission.
Mission
Every day, we work with HR and finance leaders who are making a difference. They're recruiting talent. They're designing competitive benefits. They're tracking compliance in a rapidly changing environment. They're building companies that are great places to work. Everyone depends on them. Who do they depend on? Paycor. We offer the best human capital management platform, expertise and thought leadership for medium and small businesses.
Additional Culture Details
Our culture is built on 30 years of relationships. We believe in a spirit of helpfulness and humanity that includes everyone and every community our business touches. We succeed together. At Paycor, there's always an opportunity to get involved and find your fit.
Values
Take Care of Customers First

Our customers are our heroes. When they win, we win.
Headquarters
Cincinnati, OH
Employees
2,018 US Employees
We're Hiring!
Company Snapshots