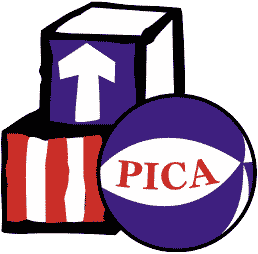 Parents In Community Action, Inc Head Start
Parents In Community Action, Inc Head Start
Parents In Community Action, Inc. (PICA) is the federally designated grantee that operates Head Start programs in Hennepin County. Established in 1969, PICA has provided services to low-income families, pregnant women, infants, toddlers and preschoolers for more than 50 years.

PICA helps change the economic trajectory of the families they work with by taking a two-generational approach. Providing education and workforce development to parents is the best start we can offer a child.
Purpose
PICA supports families by providing comprehensive services including early childhood development, health services, workforce development programs and parent training opportunities.
Vision
Parents In Community Action, Inc. (PICA) is a private, non-profit agency designated by the federal government to operate Head Start and Early Head Start programs in Hennepin County, Minnesota. The agency was founded in 1969 by Head Start parents. PICA provides comprehensive early childhood development services to families and children, pre-natal to five years of age. At PICA, we love to see children engaged in the business of being a child. Children at PICA are free to explore their world, make new friends, and revel in the simple joy of learning. We also love to see parents who are involved in their child's education, prepared to advocate for their child, and on track to achieving self-sufficiency. Everything we do at PICA is focused on helping children and families reach their full potential, and we are rewarded every day by seeing so many of our children and families succeed.
Mission
Provide comprehensive early childhood and family development services that empower children and families to reach their full potential; Support parents and their communities in defining their needs and programs; Promote community change that values children and their families; and Develop partnerships with parents and the public, private and corporate sectors to assist in achieving our goal of healthy, happy, productive children and families.
Additional Culture Details
Established in 1969, Parents In Community Action, Inc. (PICA) is the federally designated Head Start grantee for Hennepin County. PICA supports the Head Start philosophy that parents are the primary educators of their children, and involves parents in all aspects of program design, operation and administration.
Values
Diversity

PICA's diverse staff is highly representative of those we serve, with 52% of our staff members being bilingual or multilingual and 52% being current or former Head Start or Early Head Start parents themselves.
Company Snapshots