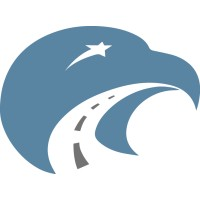 Overhaul
Overhaul
Founded in 2016 and headquartered in Austin, Texas, Overhaul is the industry's first and only holistic, end-to-end solution that optimizes supply-chain visibility, integrity, and security for global enterprises. Its software-based approach offers high configurability and efficient time-to-value to supply-chain organizations without heavy tech. Additionally, Overhaul's logistics-experts team partners with each client to create a fully customized and comprehensive solution for the entire supply chain. As such, Overhaul has quickly grown to be a trusted provider for Fortune 100 companies moving freight globally across industries, such as pharmaceutical and healthcare, technology, logistics, and food and beverage. Customers include Microsoft, Bristol Myers Squibb and many others.
Purpose
Overhaul is a supply chain integrity solutions company that allows shippers to connect disparate sources of data into the first fully transparent situational analysis engine designed for the logistics industry. Data that is transformed into critical insights can instantly trigger corrective actions, impacting everything from temperature control to handling requirements or package-level tracking, ensuring cargo arrives at its destination safely, undamaged, and on time. We are a dynamic, innovative, and fun team who is highly committed to our customers' experiences and our Mission and Vision.
Vision
To empower our customers to have world leading supply chains.
Mission
To enhance visibility, security, safety, and integrity by transforming data into actionable outcomes.
Additional Culture Details
Our team's culture is rooted in each of us making a daily commitment to foster an environment of Diversity & Synergy, Creativity, Problem Solving, Authenticity & Receptivity, Trust, Encouragement, Teaching & Learning, Wellness, & Integrity.
Values
Diversity & Synergy

We honor and respect everyone's strengths, backgrounds, and perspectives, recognizing that diversity is the secret sauce of a successful team. The team is at the forefront of our work, with zero tolerance for those that put themselves above others.
Company Snapshots