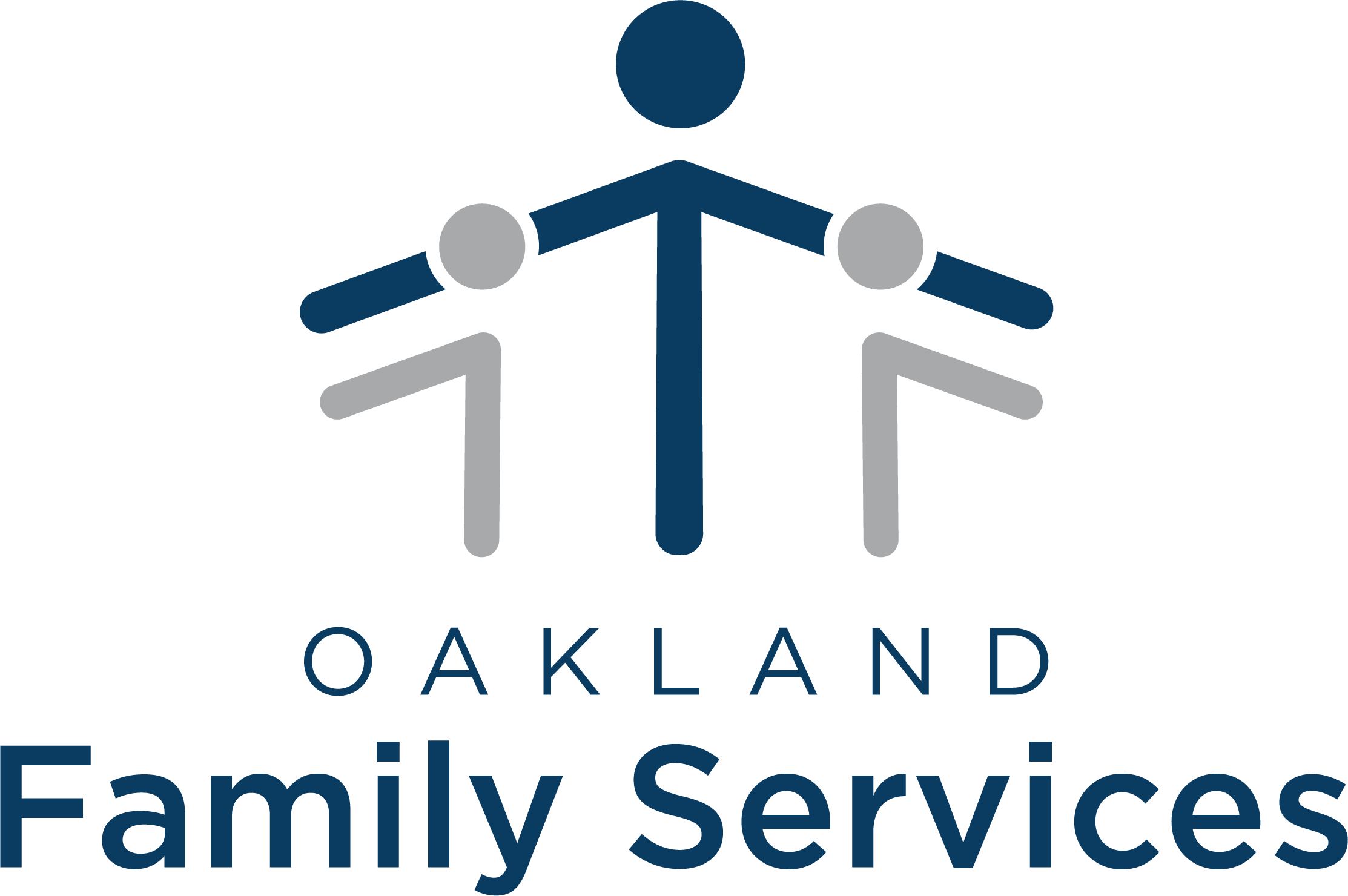 Oakland Family Services
Oakland Family Services
Oakland Family Services builds brighter futures for individuals and families in our community through quality prevention, education and treatment programs. Our Prevention services ensure vulnerable, at-risk children have safe and loving homes through foster care and adoption. They also identify and address developmental delays and issues in children and reduce the chance of abuse and neglect by educating parents and strengthening parent-child bonding. In education, Oakland Family Services offers high-quality free preschool, ensuring children receive the firm educational foundation they need to enter kindergarten ready to learn and succeed. We also provide key educational opportunities for those who care for children in our community. Finally, our treatment programs help people overcome mental health challenges like depression, anxiety and issues with drugs and alcohol, offering care that helps children and adults improve function and relationships in all aspects of their lives. Through all of our programs, we work toward our vision -- communities of thriving individuals -- every day.
Purpose
Oakland Family Services remains committed to providing a wealth of programs for individuals and families in our community, programs for prevention, education and treatment, that help put individuals and families back on a path to a brighter future.
Vision
Communities of thriving individuals and families.
Mission
Providing individuals and families the opportunity to build brighter futures.
Additional Culture Details
Oakland Family Services is a leader in child- and family-focused services, touching the lives of 40,000 individuals and reaches 18,000 families each year.

Brighter futures for our staff are also a top priority of our Agency. We offer a warm and engaging work environment and the opportunity to work with dedicated professional colleagues. In addition to excellent benefits, we offer flexible work schedules, advancement opportunities, work-life balance initiatives and more.

Our staff have shared how rewarding it is to know that the work they do makes a difference in the lives of people in our community. Our staff tell us that they value working for an organization that is committed to quality. They also tell us that they have good working relationships with their supervisors and feel valued by their supervisors and senior management. Oakland Family Services is committed living and breathing (not only) our mission, vision but equally our cultural value statements.

Oakland Family Services staff feedback has awarded us the honor of being named as a Detroit Free Press Top Workplace for the past 6 consecutive years
Values
Oakland Family Services Operating Principles

Make A Difference: To make the greatest positive impact in the lives of the people we serve.

Act With Integrity: To be guided by the highest standards of integrity and ethics in everything we do.

Exceed Expectations: To achieve quality outcomes that exceed the expectations of our partners and customers.

Promote Diversity: To recognize the inherent worth of every individual and the strength which comes from diversity.
Employees
160 US Employees
Industry
Human & Social Services
We're Hiring!
What employees are saying
I love the people I work with and I love the way we all work together. No one ever says "that's not my job' and instead you always hear "how can I help" - across the agency and not just in your own area/department. I also love the opportunities for professional growth and development. Most of all, I love being a part of an organization that helps people find hope in their life and provides opportunity to build a brighter future. It feels good at the end of the day.
Everyone has been so welcoming towards me. I feel like I have a purpose because of how I'm treated.
I love my job because it allows me to assist others.
At the end of the day, I always feel that I have contributed to something meaningful.
I get to work with a team to help create positive change and build brighter futures!
I like work. I am aligned with the mission of the agency. I love the people I work with. I feel a sense of comradery. I believe that everyone at OFS works hard and does their best to help the people we serve.
supportive, allows for growth
I have an impact on both staff and the people we serve. I feel trusted, respected and valued.
I am proud to be a member of a team committed to such an honorable mission. I love my job because we work with children and their families, we work hard to help them, and it is always gratifying to see positive outcomes.
it allows me to grow and learn more about how to become a leader.
Company Snapshots