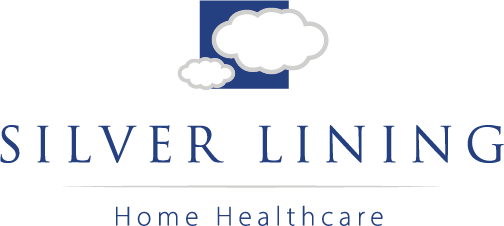 Silver Lining Home Healthcare
Silver Lining Home Healthcare
Your quality of life is our passion. We care about you as a whole person, not just as a diagnosis. We show up on time and are responsive. Healthcare and your health aren't always easy, so we are your outlet and advocate. We promise clear expectations, expert education and always following through with what we say we are going to do.
Mission
Your Quality of Life is our Passion
Additional Culture Details
Here at Silver Lining, our people are more than a title. Nursing now is known for critical thinking, and we want to carry that philosophy to our other staff. You're more than a companion. You're more than a Certified Nursing Assistant. You're a life planner, an investigator, and inspirer. We're not just asking you to complete a task. We're asking you to Improve Everyday, constantly asking what can be done better. We're asking you to do the next right thing for your client, even if it's inconvenient. We're asking you to deliver expertise by developing yourself and your peers and holding all of us to a high standard. We're asking you to adapt professionally, because rising the challenge is seldom easy but is a unique identifier for people that are successful.

We believe in a different level of care. A different kind of care. We've built a knowledgeable and expert support team so that you have all the resources and tools you need to be sure we're delivering on amazing care experiences. By utilizing and optimizing everything we have, and constantly innovating for our clients, we can meet our core purpose of Life to the Fullest.

Values
Improve Every Day

We improve and optimize constantly