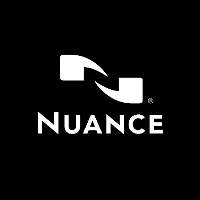 Nuance
Nuance
Purpose
Intelligence Makes Us More:

Technology has made our world what it is today. Fast-paced, connected, and more efficient than ever. But with each new advancement, new challenges follow. That's why we believe in creating technology that gets out of the way and takes us further. That doesn't just help us do more, but helps us all to be more.
At our best, we bring out the best in others. Because in a world full of technology that solves one problem just to create another, we make intelligence that understands what matters most. That doesn't overpower humanity, but amplifies human potential. And that transforms our world full of challenges into a world filled with possibility – where we are all free to be what we've always wanted. Because here at Nuance, we believe intelligence makes us more.
Values
Act with Integrity

We use our powers for good. We operate with uncompromising integrity, ethics, responsibility, consideration, transparency, honesty, and an unwavering commitment to diversity and inclusion.
Company Snapshots