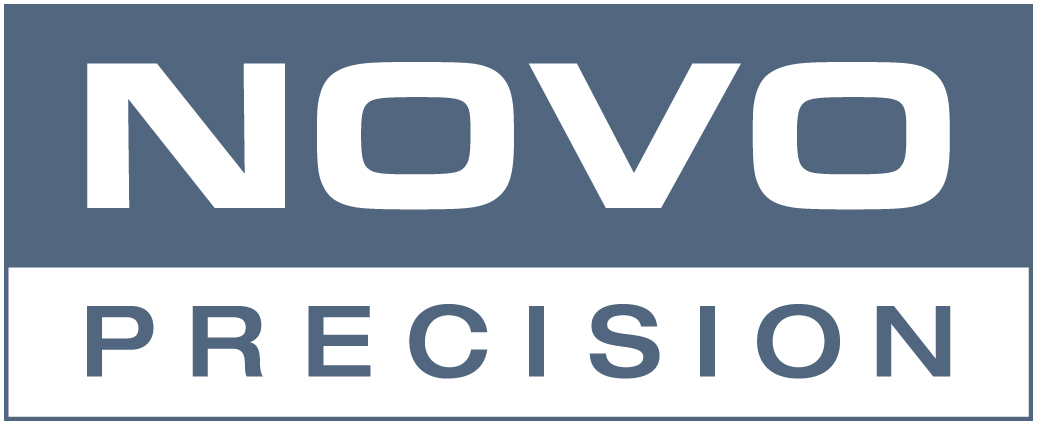 Novo Precision
Novo Precision
We are committed to being a true partner, working closely with our customers to provide superior solutions, develop improvement strategies, and deliver industry-leading results backed by operational excellence.
Purpose
To create innovative products & solutions for our customers with the support of our NOVO Team Members.
Vision
To Design, Build, Operate and Improve our manufacturing processes.

DESIGN: Novo Precision is a solutions provider. We offer a strong team of mechanical, manufacturing and quality engineers, as well as an on-site R&D center that streamlines solution development and product launch.

BUILD: We are a partner that can facilitate our customer's proof-of-concept and prototype products. Novo has the capability to source materials, fabricate equipment, and engineer manufacturing processes to make components right here in the United States. We also can design and create turnkey systems or manufacturing solutions designed for installation in other manufacturing facilities.

OPERATE: Novo is a progressive supply chain partner focused on data-driven operations, updated quality systems and improved production methods. In addition to our manufacturing skills, we provide the technology and the logistics to help solve real world problems while allowing our customer to focus on their core strengths.

IMPROVE: Novo has its very own Operational Consulting Division (OCD) which helps us to improve our processes. We assist our customers to reduce waste in a variety of ways including improving throughput, defect reduction, value-added value engineering (VAVE) and product price variance (PPV) cost reduction.
Mission
To Simply Solve Our Customer's Problem
Additional Culture Details
NOVO Principles

People are the foundation:
•    The unique contribution that each person brings is valued.
•    We strive to create a positive growth environment for our team.

Continuous Improvement Focus:
•    We constantly challenge ourselves to improve.
•    Problems are solved as a team leveraging Kaizen principles.

Operational Management Cadence:
•    Shop Floor Focus- where the work is done.
•    Safety, Quality, Cost, Delivery, and Morale metrics are visually managed.

Support US Manufacturing:
•    Our US-based problem-solving team has been operating for over 40 years.
•    Our local manufacturing supports local supply chains.

Minimal Environmental Impact:
•    We respect the community in which we operate.
•    Our focus on waste reduction creates a measurable impact.

Supporting our community:
•    Our growing business supports growth of our people and community.
•    We encourage improvement through the support of charities.
Values
The Novo Way

At Novo, our Team Members are our most valuable asset. We exist because of our people and for our people. Therefore, every day, we strive to create a great work environment and highly value teamwork. Our NOVO leaders help develop our people and processes to provide our customers with the highest quality part at a fair price.
Kaizens are a regular event to drive improvements in Safety, Quality, Delivery, Cost, and Morale. We support our fellow US manufacturers and always look to buy American products first. Our products and services are made right in one of our Bristol, Connecticut facilities.
The Novo culture also emphasizes supporting our local community through volunteering time and monetary donations to our local charities, especially those that serve our military veterans. Our focus extends to our manufacturing footprint, where we seek to minimize our environmental impact.
Company Snapshots