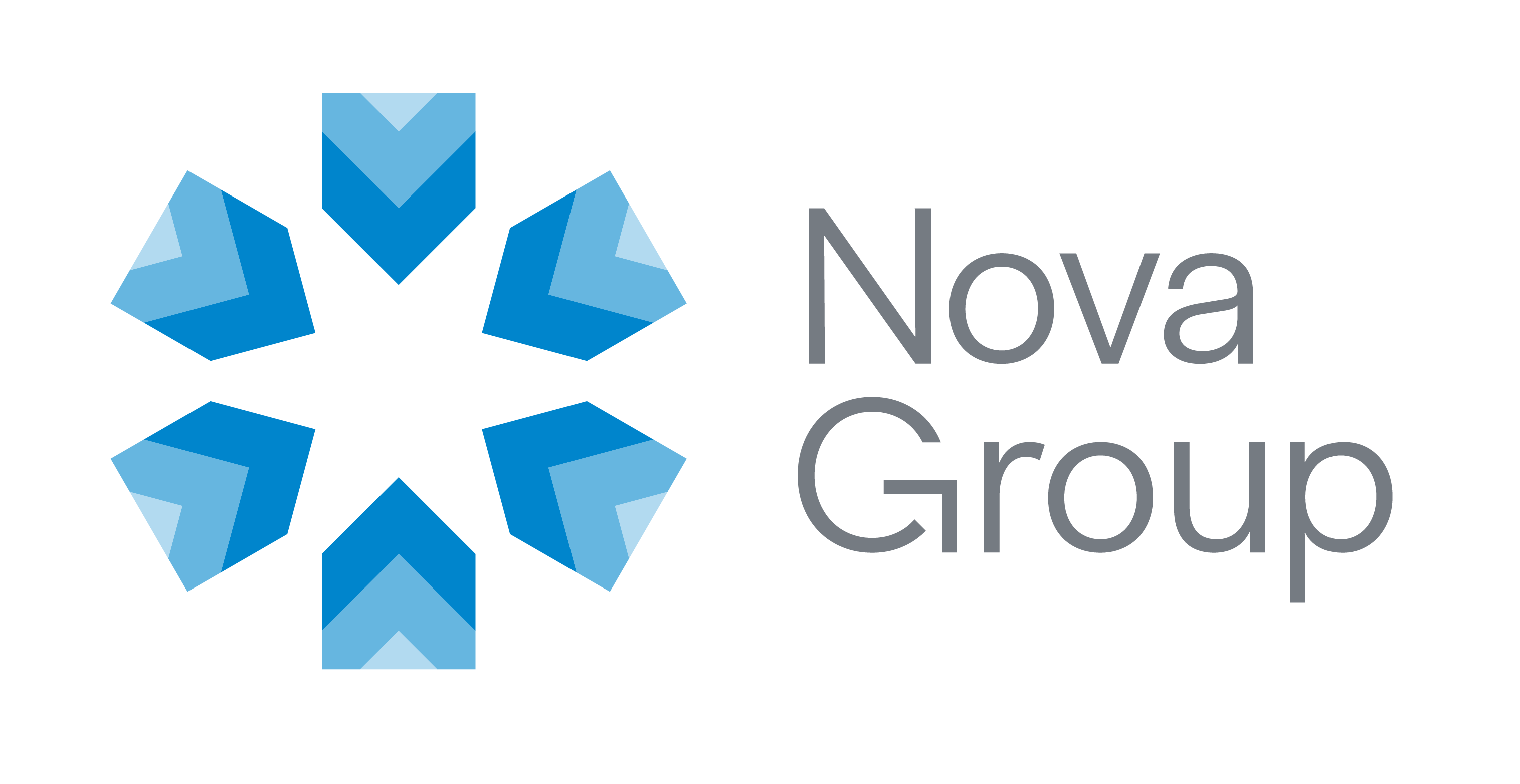 Nova Group, GBC
Nova Group, GBC
Nova Group, GBC (Nova) is an international, multidisciplinary advisory firm providing environmental, engineering, and energy services throughout North America and around the globe.

Incorporated in Minnesota in 1987, Nova has proudly become one of the largest privately held environmental and engineering firms. This pride shows through in our company-wide commitment to service excellence. With a broad depth of experts across the globe, coupled with understanding our clients' needs, we are able to provide innovative and cost-effective solutions for all your due diligence needs. Our Commitment to our clients has placed Nova as one of the top five providers of real estate due diligence services.

Nova advises our clients to minimize financial risk, meet all regulatory requirements, and adhere to quality record keeping in the following service areas:
- Real Estate Due Diligence
- Environmental Investigation & Remediation
- Facilities & Construction
- Health & Safety
- Environmental Compliance
- Energy Efficiency
- Zoning
- Solid Waste Management
Purpose
We unite people with knowledge as a catalyst to change our world.
Vision
We believe in the power of knowledge to discover insights that inspire solutions that care for our people, property, and planet.
Mission
Uniting & Inspiring People to Change the World

We are committed to using our core competencies and global structure to improve lives around the world.

We collaborate with others that share our values in a collective effort to multiply positive social change.

Our focus is on PEOPLE. PROPERTY. PLANET.
Additional Culture Details
A General Benefit Corporation, often referred to as a B-Corp., means Nova is aligning our values with our business practices.

We recognize our role goes beyond profitability and that we value our environment, our communities and our people.

Beyond our articles of incorporation, we are making a commitment to measure our impact in four key segments:
1. Our Environment
2. Our Communities
3. Our Customers
4. Our Employees
​
We will produce an annual B Impact Assessment that will not only score our work, but also provide us with insights as to what we can further implement and improve.

We believe Nova Group is the first in our industry to form a GBC and integrate our values across all our businesses and measure our impact.
Values
People

We believe our people are our greatest asset. That is why we empower our people to serve their local communities with a focus on education, hunger, military family support, and other outreach activities valued by each of them and Nova alike.
Company Snapshots