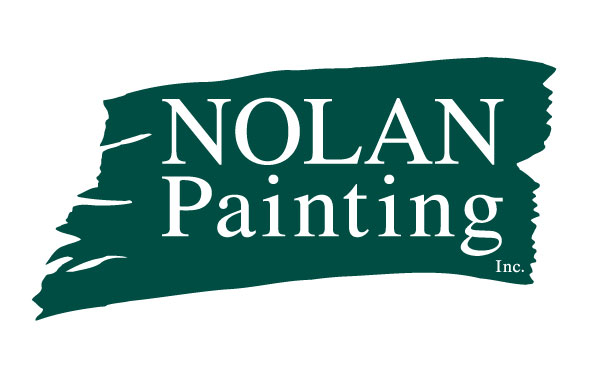 Nolan Painting, Inc.
Nolan Painting, Inc.
For over 40 years, Nolan Painting has taken pride in helping make people's homes beautiful. We provide full-service, professional interior and exterior painting to the Main Line and surrounding Philadelphia region. We provide clean and friendly painting services for both homes and businesses. We also provide a variety of other services including, stucco repair, drywall repair, wallpaper installation and carpentry services.
Purpose
Nolan Painting puts culture first because we aim to be a top workplace, and the painting contractor with the best pay, benefits, and safety record in the business. We offer unmatched employee benefits. We pay a competitive wage and offer a 401(k) plan with company match, a health savings account (HSA) with company match, paid time off (PTO), pay for performance bonuses and opportunities to earn additional PTO.

We create a safe work environment. In 2021, we created a new safety manager position to routinely train, provide awareness, enforce and reward safety protocols.

We like to work hard and play hard, and to celebrate a job well done we launched Nolan Adventures to have fun with our team and to show them how much they are valued and appreciated. Through our Nolan Adventures program, our employees have been zip-lining, white water rafting, skeet shooting, and paintball, and have brought their families to outings to 6 Flags Great Adventure, Painting with a Twist, Camelback Water Park, the Philadelphia Zoo, plus more.

We create opportunities for growth and provide an upbeat, learning culture. We established learning pathways and bonus employees for completing the training and moving up. We offer paid cutting edge training programs to develop and further painter skills.

We established employee pulse surveys. We quarterly survey our employees anonymously to get a pulse on what's important to them and areas we need to improve upon.
Vision
As the largest residential and commercial painting company in the region, we take pride in helping make people's homes beautiful. Our company promise is to start and finish on time; maintain a neat, clean project; provide a total commitment to all details; stand behind our work; pledge an assurance of high quality.
Mission
To preserve and protect surfaces and relationships. To provide the utmost in professional painting services in a prompt, friendly and honest manner. To enjoy the benefits of a job well done. To be the best in the business.
Additional Culture Details
TRAINING
We have built an extensive training program that covers three main aspects we deal with on a daily basis:

Delivering Excellent Customer Service
Identifying all Job Details
Providing Employees not only a good wage and great benefits but also opportunities for advancement and growth

NOLAN IN THE NEIGHBORHOOD
This is our community program where we are committed to giving back $1 million dollars over the course of ten years to the community where we live and work. We focus our efforts on education, environmental initiatives, health and fitness causes, and historical societies.

TRANSPARENCY
The management team shares and is open with all of its numbers and metrics, including revenue, profitability, etc. Each year the business plan is shared with employees, for the purpose of receiving feedback and ideas.
Values
Friendliness

We focus on being friendly with our colleagues and clients.
Company Snapshots