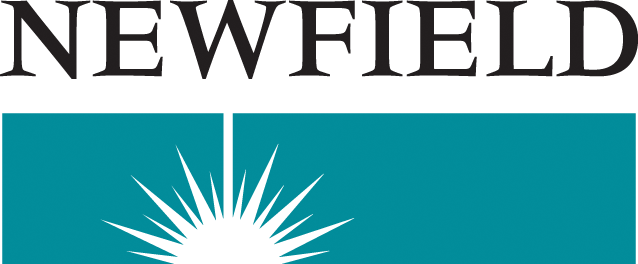 Newfield Exploration Company
Newfield Exploration Company
Newfield Exploration Company (NYSE:NFX) is a 30-year old independent energy company headquartered in The Woodlands, Texas. Newfield is engaged in the exploration, development and production of crude oil, natural gas and natural gas liquids. The Company's U.S. operations are onshore and focus primarily on large-scale liquids-rich resource plays. Newfield's principal areas of operation are the Anadarko and Arkoma basins of Oklahoma, the Uinta Basin of Utah and the Williston Basin of North Dakota.
Additional Culture Details
Newfield's culture is unique. Founded in December 1988 by 26 employees committed to building a successful business of enduring value, Team Newfield remains constantly focused on the same core values of nearly 30 years ago. Excellence, integrity, accountability, safety and environmental performance, innovation and collaboration and adaptability are truly the foundation of this great company. Team Newfield also has a history of getting involved in the community where they live and work. Every year, Newfield employees contribute their time and energy to make a difference in the lives of others. Since its inception, the Newfield Foundation has contributed nearly $10 million to non-profit organizations and programs in environment, medical, cultural arts and community services, and more than $1.6 million to an employee matching gift program.
Company Snapshots