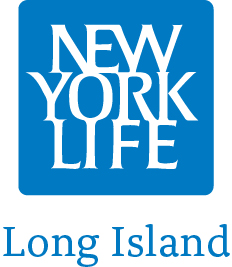 New York Life Insurance Company
New York Life Insurance Company
Purpose
At the New York Life Long Island General Office, we do more than work in the community, we're part of it. Many of our Agents have local roots-some even go back generations. That's important, because it gives them a vested interest in the people and businesses that make up the community. We believe there's no greater job than helping our friends and neighbors succeed. This dedication to our community has helped the Long Island General Office win New York Life's prestigious Chairman's Trophy, a yearly award which recognizes the top New York life office in the country, over a dozen times.
Vision
For over 40 years, the Long Island General Office has delivered on New York Life's 175 year history of protecting families and their futures. We believe in the importance of human guidance and in trusted relationships built on being there when our customers need us most.
Mission
At New York Life, we don't believe in a "one-size-fits-all" approach. Instead, we work with you to create a strategy that's based on your individual needs and objectives.
Additional Culture Details
Become an agent of change.

As an agent for New York Life, you'll be trained to build meaningful relationships with the people you serve. You'll help them make good decisions that will promote financial security for them and their loved ones for generations to come. And you'll experience all the rewards that come with making a real difference in people's lives.

This is your chance to bring about a positive change-both in your life, and in the lives of others. We don't just offer insurance agent jobs, we offer meaningful careers with opportunities for advancement, flexibility, significant income potential, and being in a position to improve the lives of policyholders.

Currently, the Long Island General Office consists of over 650 career agents, who have protected over 110,000 lives with over $33 billion dollars of life insurance and placed over $3 billion dollars in assets under management.