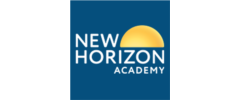 New Horizon Academy
New Horizon Academy
New Horizon Academy provides early care and education programs for more than 8000 Minnesota children, ages 6 weeks though 10 years. Founded in 1971, locally owned and operated New Horizon Academy now has 64 Minnesota locations, with the Shakopee center scheduled to open in summer 2018. Our nearly 2000 talented and dedicated employees develop and implement a challenging, enriched learning curriculum, with an emphasis on social and emotional development, early literacy skills, STEM activities, art, music, fine motor development, and physical play. With schools that span Minnesota from St. Cloud to Rochester, New Horizon Academy plays a vital role in ensuring that families can work or attend school with complete peace of mind, knowing that their children are learning in a safe, nurturing, healthy, and encouraging environment. Each day, we live our mission of delivering and continuously improving the best child development programs on the planet!
Purpose
Since 1971, it has been our mission to provide the best child care and early education programs on the planet. With an uncompromising commitment to excellence and passionate, talented teachers, you will be delighted to discover the difference at New Horizon Academy.
Mission
To open "New Horizons" of self-esteem and potential for the little people entrusted to our care, their families, and our employees by providing and continuously improving the best child development on the planet!