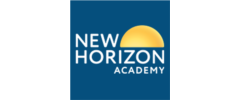 New Horizon Academy
New Horizon Academy
New Horizon Academy is nationally recognized as a the leader in the field of early care and education. Our strong foundation, established over 50 years ago by our founder, Sue Dunkley, has allowed New Horizon to grow and flourish as a company dedicated to our mission and passionate about the quality of services we provide. New Horizon Academy plays a vital role in ensuring that families can work or attend school, knowing that their children are safely cared for in a healthy and nurturing environment. With strong family roots, pride in our past, and an eye on the future, New Horizon Academy continues to lead the way with implementation of the latest research in child development, advancements in technology, and practices dedicated to safe and healthy care. Each day, we are proud to fulfill our mission of providing the best child development on the planet!
Purpose
Since 1971, it has been our mission to provide the best child care and early education programs on the planet. With an uncompromising commitment to excellence and passionate, talented teachers, you will be delighted to discover the difference at New Horizon Academy.
Mission
To open "New Horizons" of self-esteem and potential for the little people entrusted to our care, their families, and our employees by providing and continuously improving the best child development on the planet!
Values
Core Values

In our half century of providing early care and education services, our mission and values have remained strong and consistent. We are dedicated to the safe, nurturing, and educationally enriched care of our children, the unbiased and enduring support for those children and their families, the encouragement and development of our deeply appreciated staff, and the continued advancement of our profession. Together, every day, we strive to fulfill our mission and honor those values by providing the best child development on the planet.
Company Snapshots