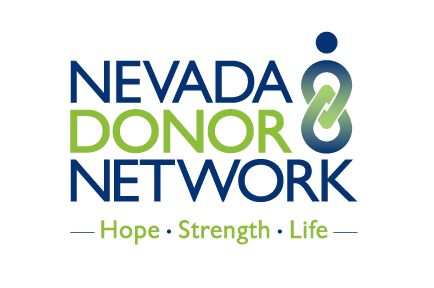 Nevada Donor Network
Nevada Donor Network
Nevada Donor Network (NDN) is the federally designated 501(c)3 not-for-profit organ procurement organization (OPO) founded in 1987. NDN is responsible for facilitating organ, eye, and tissue donation statewide. As the only Nevada-based OPO, NDN's primary functions are to coordinate, recover, and allocate life-saving organs and healing tissues for transplantation and research on behalf of heroic donors. NDN is a member of Donate Life Nevada, a statewide collaboration of agencies committed to motivating Nevadans to register as organ, eye and tissue donors. NDN's core purpose is to provide Hope, Strength, and Life to more than 3 million people in the state of Nevada and thousands of potential transplant recipients across the country.
Mission
To maximize the gift of life and health through organ, eye and tissue donation.
Additional Culture Details
Nevada Donor Network has a culture like none other. The concept of Employees First is palpable throughout the organization. Employees work extraordinarily hard, but they are rewarded with a work environment that is fun and inclusive.
Values
Passion

-Expect and celebrate hard work
-Be relentless in your pursuit of excellence
-Have the courage to speak up and share ideas.
-Show dedication to our organization, mission and values
-Exude the importance of our mission and be a champion for donation
Headquarters
Las Vegas, NV
Employees
147 US Employees
Industry
Healthcare - Other
We're Hiring!
Company Snapshots