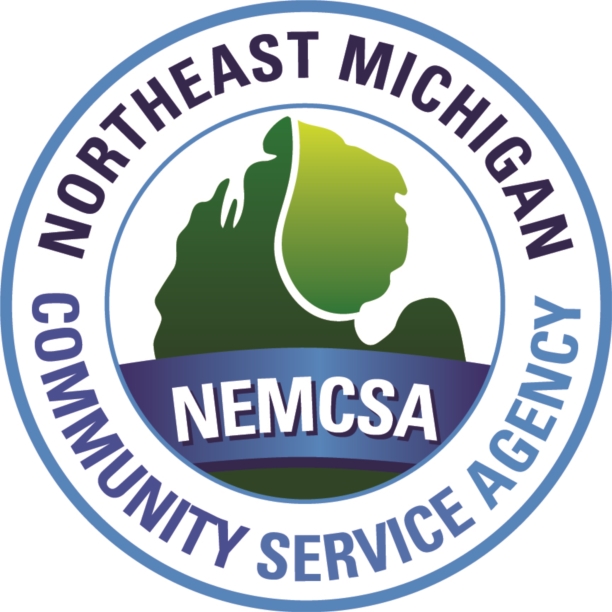 NEMCSA
NEMCSA
Northeast Michigan Community Service Agency, Inc. (NEMCSA) is a private, non-profit Community Action Agency - part of a state and national network of Community Action Agencies. The basic service area of the agency is eleven northeast Michigan counties covering 6,300 square miles. The counties are Alcona, Alpena, Arenac, Cheboygan, Crawford, Iosco, Montmorency, Ogemaw, Oscoda, Otsego, and Presque Isle. Other counties are included in several program areas.

NEMCSA brings together federal and state grant funds as well as dollars from local private and public sources. These resources are then directed into programs which aid the poor and otherwise disadvantaged throughout the age spectrum, from pre-schoolers to the elderly of northeast Michigan. The funds include targeted dollars aimed at very specific problems as well as dollars which are more flexible in nature.
Vision
Our vision is that every child, adult, and family has the opportunity to achieve their fullest potential to live in a safe, healthy, thriving community.
Mission
Our Mission at Northeast Michigan Community Service Agency (NEMCSA) is to provide quality programs and services to strengthen and enhance the self-sufficiency of individuals, families and communities through the best use of human and financial resources, focusing on those who are experiencing an economic hardship.
Values
Values

The four cornerstones of our beliefs and values are dignity, excellence, diversity, accountability. We treat every one with dignity and respect. We strive to achieve excellence in our work and our service. We value diversity and honor individual differences. We are accountable for our actions.