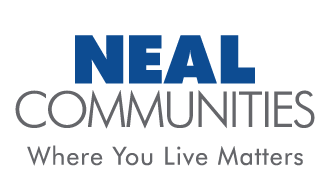 Neal Communities
Neal Communities
For over 50 years, we've been building Neal Communities throughout Southwest Florida. Doing this takes more than tools and blueprints. It takes commitment. And it takes the utmost dedication to our buyers. For us, customer satisfaction is what matters most.
Purpose
With a commitment to responsible land development and home building for 50 years, Neal Communities has become Southwest Florida's largest and most established locally-owned and operated private company. Our turnkey commitment to the entire process means we purchase the land we develop, build and sell the homes, secure warranties and handle personal walk-through orientations with each new homeowner. Neal Communities stand committed to the causes and important quality of life features that make our region one of the most desirable places to live in the country.
Vision
Our team of Neal home builders has garnered a 99 percent homeowner satisfaction rating through a combination of our personalized service and our quality of home construction. Exclusive elements such as our high-energy efficiency standards, custom home design integrity and award-winning industry innovation set us up for success. Your personal touch is what ultimately makes your home a unique, memorable space that can sustain you well into the future.
Mission
We are a family company, and every day, we impact the lives of over 19,000 families throughout Southwest Florida. For over 50 years we have continued to grow, and we hold true to the same values that have guided us from the beginning: integrity, discipline, and commitment to making a positive impact in our community. Our organization is proud of our trusted history in Florida, our national reputation as America's Best Builder, and our common purpose to improve people's lives.
Additional Culture Details
Supporting causes and nonprofits employees care about like the Lucky Duck Race (7 years supporting Pace Center for Girls, getting the whole company involved) and Take Stock, where so many employees volunteer their time. Our employees give back. Do The Right Thing – We do what is right for customers and employees. Employees have a voice that is listened to and appreciated by the company. Many employees have a long and fulfilling career with Neal!
Values
Where You Work Matters

By helping one another grow personally and professionally, Neal Communities takes tremendous pride in making a positive difference in the lives of its employees. We want our employees to be empowered to Do The Right Thing and to feel confident they are set up for success regardless of the tasks that lie ahead. We work closely with you to ensure you receive the necessary training to develop your skills and expertise. Our employees are not just an asset to Neal Communities and its customers; they are essential to our business and are and are treated as such.
Company Snapshots