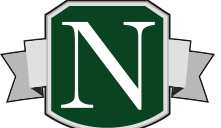 Naples Central School
Naples Central School
Located in one of the most scenic corners of New York State, the Naples Central School District encompasses 118 square miles of the Finger Lakes region. Known for its vibrant village and natural beauty, Naples is a destination for individuals interested in hiking, fishing, hunting, skiing, wine tasting, the arts, and grape pies.

The Naples Central School District has a proud tradition of preparing graduates for success down the road and around the world. Whether students are interested in attending college, joining the world of work, or serving in the armed forces, the District provides a wide range of opportunities to engage the unique needs and interests of each child. Students, staff, parents, and residents are proud of their District, and they talk often of the "Naples family."

With a reputation for academic success, the Naples Central School District attracts talented and dynamic educators who find the school a personally and professionally rewarding place to work. Parents play a special role in school-related events, and many of them serve as classroom volunteers, members of the Parent Teacher Partnership (PTP), the Naples Sports Booster Club, or the Band Booster Club.
Company Snapshots