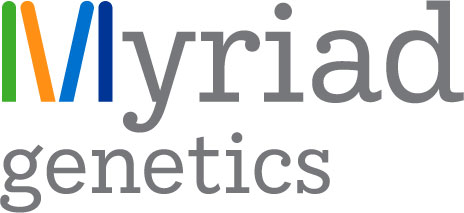 Myriad Genetics, Inc.
Myriad Genetics, Inc.
At Myriad, our goal is to make a difference in patients' lives and our work has been guided by this mission throughout the Company's history.

Myriad is focused on revolutionizing patient care through the discovery, development and marketing of transformative molecular diagnostic tests that address pressing clinical needs across multiple medical specialties.

Since 1991, Myriad has invested heavily in educating patients and healthcare professionals about the role genes and proteins play in disease. More than 1.5 million patients have already benefited from Myriad's hereditary cancer genetic testing, which helps healthcare professionals better manage and tailor medical care.

Today, Myriad continues this strong tradition. We are expanding our reach and increasing our impact on patient care by introducing new molecular diagnostic and companion diagnostic tests for a growing number of diseases.

We also are focused on expanding internationally in an effort to broaden our geographic footprint and provide our life-saving products and services to patients and healthcare professionals around the world.
Purpose
Myriad Genetics is dedicated to saving lives and improving the quality of life of patients worldwide through the discovery and commercialization of novel, transformative diagnostic products and services across major diseases.
Vision
To be a trusted advisor transforming patients' lives worldwide with pioneering molecular diagnostics.
Mission
4 in 6 Mission- Answering patients four most pressing questions in six medical specialties
Additional Culture Details
Myriad relies on its people to bring our vision, mission and values to life. The real "Power of Myriad" is seen in the strength and commitment of our employees.

We're a diverse group of individuals dedicated to preventing and optimizing the treatment of disease. We are united in the privilege of shaping discovery and improving life. We work extremely hard, but we also are committed to serving our communities and having fun in the process.
Values
Passionate About Patients

Passionate About Patients worldwide and transforming their lives