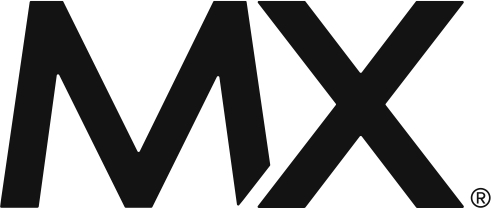 MX
MX
MX, the leading financial data platform helping organizations harmonize the money experience, is built on the belief that financial data should be accessible and actionable for all. Founded in 2010, MX is one of the fastest growing fintech innovators, powering more than 2,000 financial institutions and 43 of the top 50 digital banking providers to improve the financial lives of more than 30 million people. To learn more, visit www.mx.com.
Purpose
Our company purpose is to improve the financial lives of individuals everywhere. We believe each of us has a moral imperative to use our time and talents to change the world for the better. We hold to our seven, deep-rooted MX values: Purposeful Contribution, Exuberance for Life, Founder Mindset, Foundation of Trust, Objectivity in Discourse, Cognizance, and Iterative Innovation.
Vision
Finances as they should be.
Mission
Empowering the world to be financially strong.
Additional Culture Details
MXers put culture first by trying to embody our values in everything we do. Our values consistently come up in our meetings, helping us choose where to put our focus. MX also believes team members are much more likely to embody the MX culture when they truly enjoy coming to work. Here are some unique put-culture-first ways MX helps team members enjoy coming to work:

Unlimited PTO; generous parental leave; fully stocked break rooms (both healthy and unhealthy food and drink choices); breakfast / lunches / dinners provided; furnished balconies with patio furniture; floor-to-ceiling windows all around the office with stunning views of the Wasatch Mountains; crash pads (sleep areas for individuals needing a short nap/break); sit-to-stand desks for every employee; regular movie premiere nights; company events and parties; discounted laundry and dry cleaning; underground parking, and "huddle rooms" for smaller meetings.
Values
Purposeful Contribution

We believe that we have a moral imperative to always be advancing mankind. We believe it is possible to change the arc of humanity and we intend to. We align with those that are on a mission to improve the world. We strive for such things and will contribute all we can in the roles, ways and companies that have the most impact. Contribution demands execution and MX chooses to have a strong bias towards execution. We know that we cannot contribute and have impact at scale if we do not have a culture of clear individual, team and organizational accountability.
Awards
Top Workplaces Regional Awards