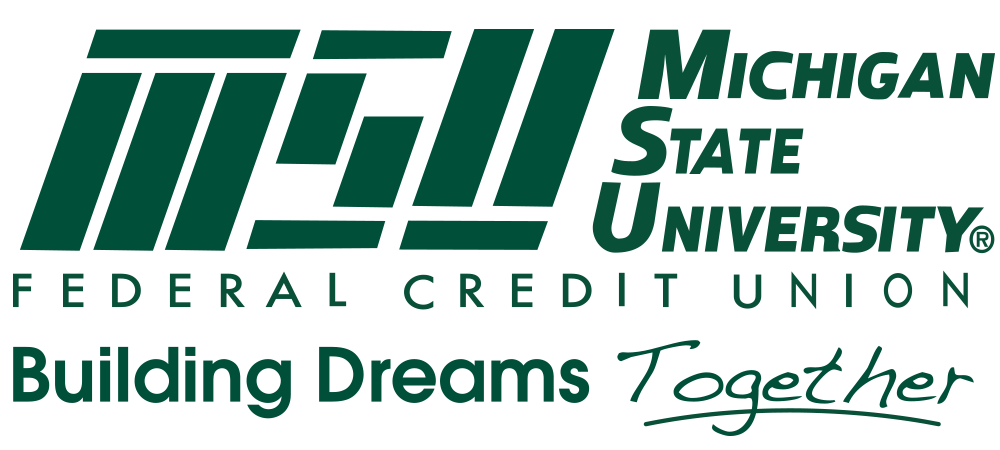 MSU Federal Credit Union
MSU Federal Credit Union
Founded in 1937, MSUFCU is owned and operated by members of the Michigan State University and Oakland University communities. We have partnered with Oakland University for nearly 60 years and in 2013 MSUFCU created Oakland University Credit Union, a trade name of MSUFCU. OU Credit Union has two branches and multiple ATM locations on and around OU's campus to support membership in the area. MSU Federal Credit Union also has three other branches in Oakland County. In 81 years, MSUFCU has grown to over $5 billion in assets, making us the 47th largest credit union in the country, and the third largest credit union in the state. We also have over 850 employees and 290,000 members.We offer a full range of products and services including deposit accounts, mortgages, car loans, Visa credit cards, IRAs, and certificates.The Credit Union also offers five different youth accounts to engage and educate our youth members.We also offer business checking and savings accounts and loans.We offer superior service to our members through three main channels, at a branch, over the phone, or through chats and eMessages.
Mission
"To provide superior service while assisting members and employees to achieve financial security, their goals, and ultimately, their dreams."
Additional Culture Details
Employee Benefits:
We are so proud of the benefits we are able to offer our employees, especially our free health insurance! The medical, dental, and vision premiums are covered for all employees and their dependents and this coverage begins on the first day of employment.

We offer a generous PTO package that allows employees to take time off when they need to. Our new employees begin earning PTO on their first paycheck. Employees with up to five years of service earn eight hours of PTO per pay period, 26 days per year, from five to 10 years of service, 10 hours of PTO per pay period, 32.5 days per year, and 10 years of service and above earn 12 hours of PTO per pay period, 39 days per year. The management staff encourages employees to use this to spend time with their families and attend important events, such as school plays or sporting events.

The Credit Union also offers six weeks of paid parental leave for all employees. This is to support employees in caring for and bonding with their newborn or newly adopted child. This also allows employees to have paid time off available when they return to work for any doctor's visits or appointments they may have. The Credit Union is excited to support employees during this exciting transition in their lives!

Another great benefit we offer is our 401k plan. Employees who have been with the Credit Union at least one year and who work at least 1,000 hours per year are eligible for Credit Union contributions to our plan beginning with the first pay period of the month following their one year anniversary. Employees may contribute 0-100% of their salary, not to exceed federal limits. The Credit Union matches $2 for every $1 the employee contributes, up to 5% of their gross salary. Employees are fully vested in the program after three years of service and we are proud to say that we had 94.43% participation in our program in 2019!

We also provide education assistance to employees who have been employed one full year to further their education and help them reach their career goals at the Credit Union. The Credit Union pays tuition, lab fees, tech/virtual fees, and registration expenses in advance up to $10,000 every calendar year less any scholarships/grants received by the employee.

CU Healthy Program:
MSU Federal Credit Union offers employees a variety of different tools for employee's physical, mental, emotional and financial wellbeing. Our CU Healthy Committee organizes a variety of activities throughout the year to support employees at every stage of their health. In 2020, we launched a new wellness portal that rewards employees for being healthy. Employees can earn points for attending annual doctor appointments, working out for at least 20 minutes a day, taking 10,000 steps, eating the appropriate amount of fruits and vegetables, reducing their screen time and more. Additionally, employees can participate in monthly challenges to earn more points. These challenges are focused on different aspects of wellbeing such as moving more, how to shop healthier, and practicing mindfulness. At the end of each quarter, employees can redeem their points for gift cards. They have a potential to earn $280 per year through this program.

The Credit Union sponsors a variety of races and sports leagues throughout the year for employees. We cover the cost of employee registrations to local walks and races. Employees are able to sign up through our employee intranet at no cost. Employees can also sign up friends and family and pay the appropriate registration cost for them. In 2019, we had 394 employees participate in our race series and 231 guests. The credit union also sponsors various sports leagues for employees to participate in. The Credit Union covers up to $30 per employee per sports league and we had over 140 participants in 2019.

Employee Engagement:
The Credit Union strongly believes in recognizing employees for all of their achievements, from years of service to going above
Values
Encourage, Embrace, and Drive Change

Change is essential for our
continued success. We actively
engage in exploring new ideas
and we support choices to
improve and maintain constant
progress. We accept and
embrace the renewed focus and
direction brought by change.
Awards
Top Workplaces Regional Awards
Company Snapshots