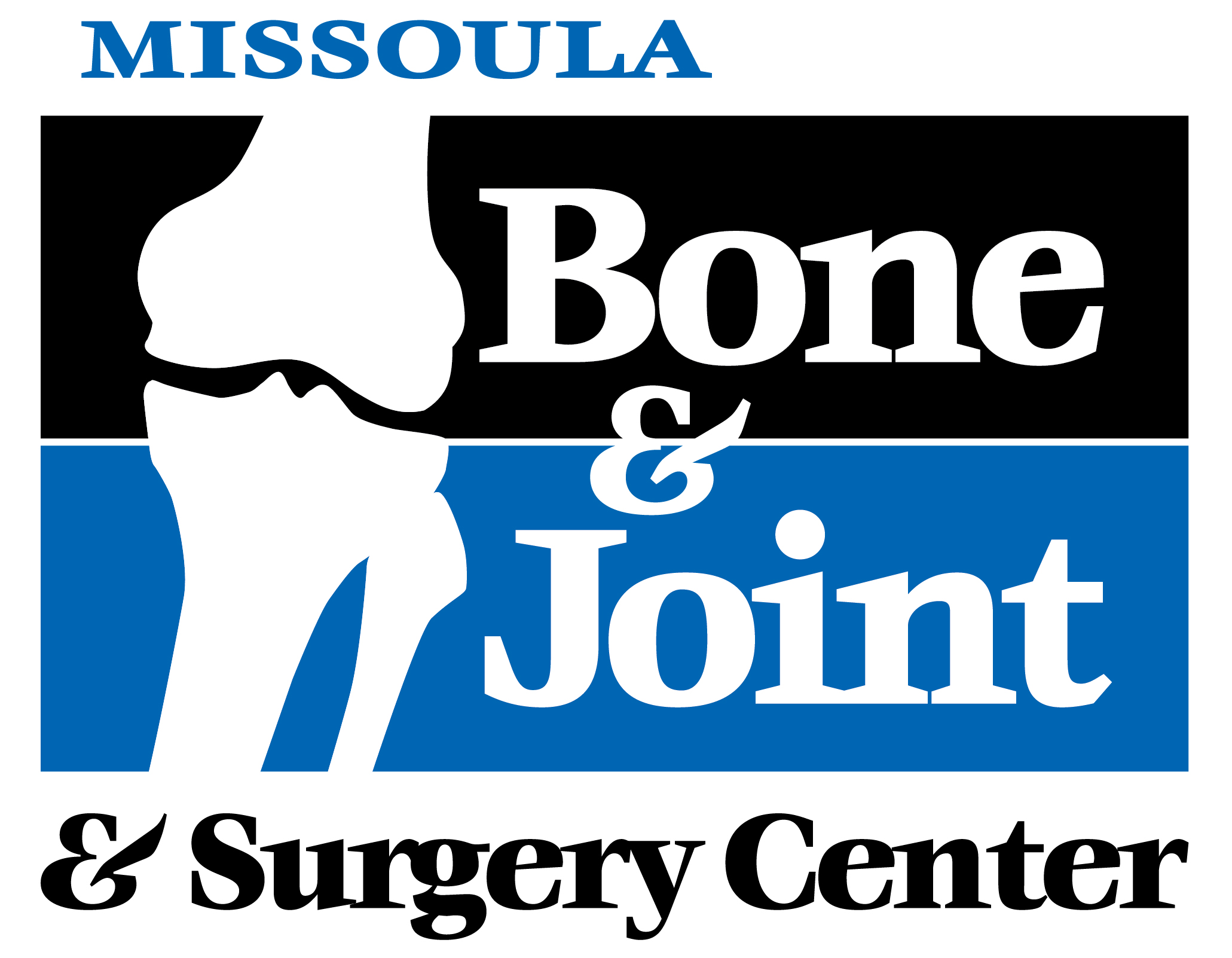 Missoula Bone & Joint and Surgery Center
Missoula Bone & Joint and Surgery Center
Missoula Bone & Joint is located in Missoula, Montana and has been serving western Montana for over 60 years. Our 12 experienced board-certified Orthopedic Surgeons offer specialized care in many areas, including sports medicine, joint replacement, arthroscopy, hand & microvascular surgery, foot & ankle surgery, spine & neck surgery, and general orthopedics. We also have a Sports Medicine Primary Care Physician, a Pain Management Physician, 11 Physician Assistants, 11 Physical Therapists and 1 Hand Occupational Therapist. Missoula Bone & Joint offers a modern and comfortable setting for our patients, in one convenient location. Our comprehensive orthopedic services include on-site digital X-ray imaging, MRI, Durable Medical Equipment (DME), an urgent care walk-in orthopedic clinic with evening and Saturday hours, physical therapy, hand occupational therapy, and a state of the art AAAHC Certified outpatient surgery center with 6 extended stay private rooms for complex cases.
Purpose
Quality patient care is very important to us. Our goal is to improve how our patients function at home and at work, and get them back to doing the things they enjoy as soon as possible. Our physicians and staff are committed to ensuring the highest level of professional care to each of our patients. Missoula Bone & Joint was recognized by MGMA (Medical Group Management Association) as a Better Performing Practice in September 2020. MGMA is a national association that has close to 60,000 members. Members submit data which is benchmarked against other practices and we came out on top in Operations. We were also recognized by MGMA and awarded a Certificate of Superior Performance as a Better Performer in 2019. MGMA found Missoula Bone & Joint to be among the the top performing practices in the country.
Vision
Quality Care From People Who Care
Mission
We have a dual mission which is to provide superior clinical orthopedic care to our patients at all times and to be an Employer of Choice in healthcare.

We believe a professional and well run medical facility builds confidence in our patients. We want our patients to have a strong relationship with our physicians so they can receive the full benefit of our services.

We know that a properly run facility creates an atmosphere where patients can freely talk with our providers. In this kind of atmosphere, our patients will appreciate the expertise and compassion that our providers offer. Creating this environment requires that each of us work together to fulfill our individual roles in providing excellent medical care in a timely and friendly manner.
Additional Culture Details
Having fun and being part of the Missoula Bone & Joint family is priority here! We have several committees comprised of employees that volunteer to be on them, including: Fun Committee, Employee Appreciation Week Committee, Wellness Committee, Christmas Party Committee, Newsletter Committee, Process Improvement Committee, Expense Committee and Charitable Contributions Committee.
Company Snapshots