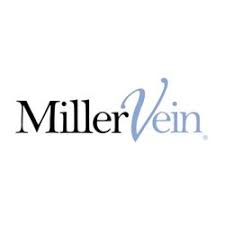 Miller Vein
Miller Vein
Founded in 2006, Miller Vein has grown from 1 site and 2 employees, subleasing a tiny office, to 6 dedicated vein clinics in South East Michigan with more than 70 employees. The Miller Vein's teams are obsessed with helping people feel better, one vein at a time. The company is firmly grounded in values, we always put patients above profit. Stories of teammates living our values are shared at every quarterly meeting where we work together to improve the business. We are committed to community and active in many philanthropic activities; such as Operation School Bell which provides clothing, toiletries and other necessities to underprivileged children; active involvement in the Matthew Bittker Foundation funding pediatric cancer research; and supporting the Stephen Siller Tunnel to Towers Foundation to name a few. Fun holiday parties, frequent socializing outside of work, and a love of working with peers are some of the things that makes this company a special place of employment.
Purpose
To improve lives one vein at a time and to stamp out unethical vein care.
Mission
To be the largest provider of vein care.
Additional Culture Details
We are a family at Miller Vein and we treat our patients like family too. We celebrate happy occasions with our teams and patients and comfort them in times of sadness.
Company Snapshots