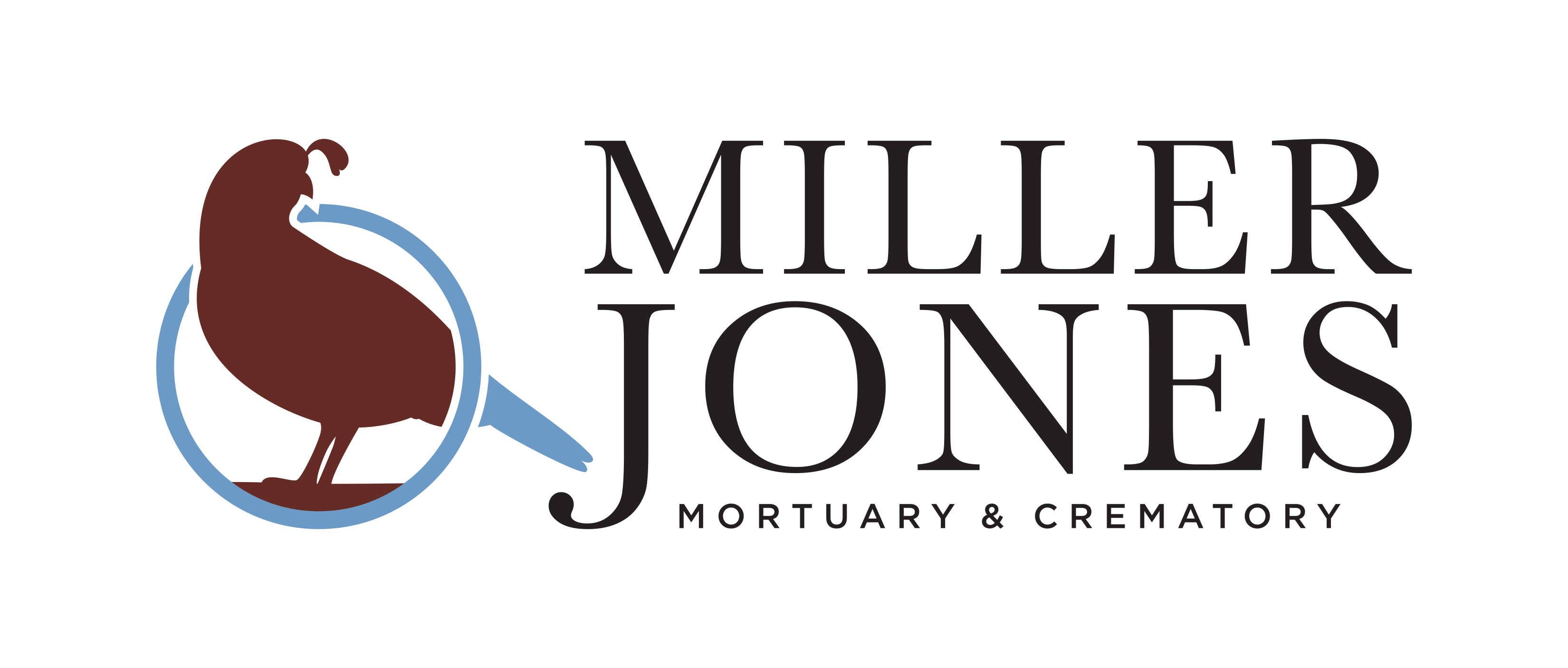 Miller-Jones Mortuary and Crematory, Inc.
Miller-Jones Mortuary and Crematory, Inc.
Ours is not just any funeral home.Our 45 years of experience combined with our highly professional, friendly and compassionate staff, makes Miller-Jones Mortuary the first choice for hundreds of area families each year.

The Jones family has the distinction of maintaining the longest continuously family-owned, managed and operated funeral homes serving Hemet, San Jacinto, Sun City, Perris, Moreno Valley and Murrieta. Because of their commitment to the communities they serve, a crematory was established to assure that all aspects of the cremation arrangements are handled in a professional, dignified and personal manner. That same commitment and concern brought them to establish the beautiful Menifee Valley Cemetery in 2000 at Sun City.

We are proud to embrace traditional values, diversity and innovation in honoring the spirit and life of each person we serve. Miller-Jones Mortuary offers a full selection of:

Funeral and memorial services, ranging from traditional to uniquely innovative and personal

Burial services and cremation options

Celebrant Services

All our funeral homes are proud recipients of the National Funeral Directors Association highest award, The Pursuit of Excellence.
Purpose
For over 35 years, Miller Jones has been among the top funeral homes in the Riverside County - providing burial, cremation and funeral services to people of all faiths, beliefs, traditions and cultures. We have become the most preferred family-owned funeral home and crematorium in the state of California.

During some of the most difficult and painful times of your life, we know professionalism and compassion are what you need the most. We get it right, from the beginning, throughout the services, and later, when we follow up to ensure everything was perfect.
Vision
We are one of the few remaining family funeral homes and mortuaries serving our community. This leads us to believe the most valuable thing we own cannot be seen or touched - it is the goodwill of people we have served and their recommendation of us to family and friends. When you select Miller - Jones, you will be cared for by people who are professional, compassionate, and knowledgeable. We offer continuing services in the months ahead.
Mission
At Miller-Jones & Crematory we believe that the most valuable thing we own is our reputation. That is why we are the area's only firm to offer this guarantee: Our fair prices represent the greatest value in the area. Our staff is kind, considerate and knowledgeable. Our facilities are modern and immaculate. If you are dissatisfied with any aspect of our service, we will reduce or eliminate our ceremony charge.
Additional Culture Details
On October 19, 1975, Nick and Charlotte Jones together opened the doors of Miller-Jones Mortuary in the community of Hemet. Today, their sons and daughter in law Hamilton, Jaeger and Kimberly Jones direct the funeral homes, and cemetery. As part of their proud family tradition, they've kept their promise of "Our Family Serving Your Family" at a time when many funeral businesses are selling to large corporate chains.
Values
Miller-Jones 5 Tenets

Quality Care of the Deceased
Creating Fond Memories - Exceeding Family Expectations
Business Profitability
Staff Development
Commitment to Community