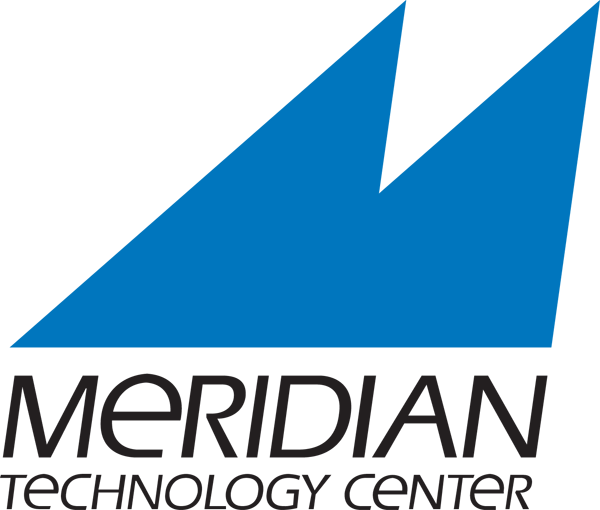 Meridian Technology Center
Meridian Technology Center
Meridian Technology Center's mission is: Educate. Enrich lives. Secure economic futures.

Meridian Technology Center is part of a network of 29 career technology centers across the state. Since 1975, Meridian has been training individuals for success in the workplace. A wide variety of course offerings make career education possible for students from all walks of life: Career Training, Professional and Personal Interest, Online Classes and Business Solutions.

The Meridian Technology Center district covers parts of Lincoln, Logan, Noble, Pawnee and Payne counties, encompassing more than 900 square miles. We partner with businesses, entrepreneurs and students to strengthen their skills. Integral to Meridian's success are the relationships held with partner schools in the district, which includes residents in communities served by the Agra, Carney, Glencoe, Guthrie, Morrison, Mulhall-Orlando, Pawnee, Perkins-Tryon, Perry and Stillwater school districts.
Purpose
Meridian is part of a network of 29 Career and Technology Education centers across the state on 56 technology campuses. Collectively we support programs in 400 school districts, 13 skills centers located in prisons and three juvenile facilities.
Meridian offers courses in the following areas: Full-Time Career Training Programs, Short Courses, Online Classes and Business Solutions including customized training and entrepreneur services.
Vision
An extraordinary experience for learning. A passionate partner for success.
Mission
Educate. Enrich lives. Secure economic futures.
Additional Culture Details
VALUES
Relationships – Act in the best interest of others.
Excellence – Deliver superior services.
Innovation – Integrate new ideas with courage.
Integrity – Model honesty and trust in all we do.
Empowerment – Provide the framework and resources to succeed.
Impact – Commit to enrich each life we touch.
Values
Excellence

Deliver superior services.
Company Snapshots