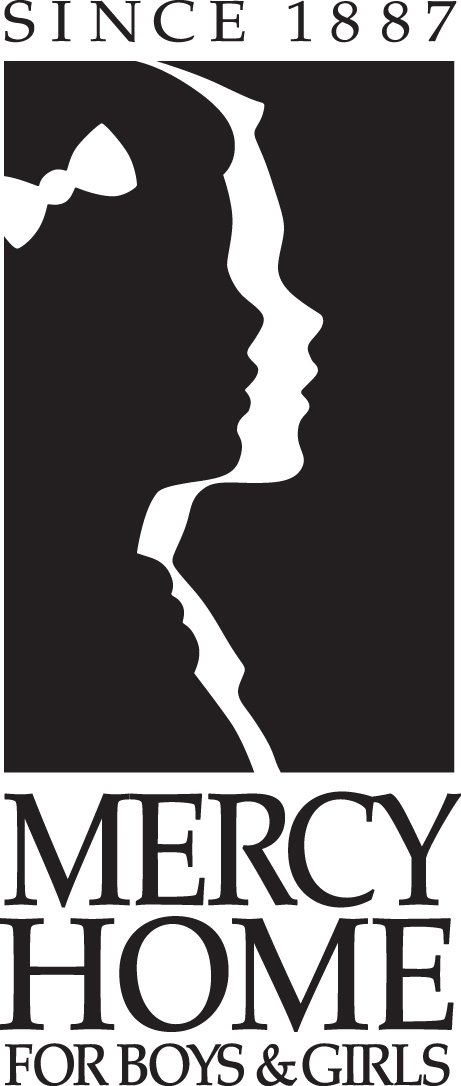 Mercy Home for Boys & Girls
Mercy Home for Boys & Girls
Led by Fr. Scott Donahue, Mercy Home for Boys & Girls has been a solution for kids in crisis since 1887. We offer a safe and supportive home to young men and women (ages 11-21) who have suffered such adversities as abuse, neglect, abandonment, homelessness, community or domestic violence.

We provide round-the-clock care and therapy to help children heal from the traumas of their pasts, while helping them become successful and self-reliant in the future through an excellent education, career guidance, and opportunities to gain work experience.

We offer continued assistance to former residents and families of our youth through our Community Care program. And, we connect at-risk youth who live in the community with adult volunteer mentors.

Mercy Home raises nearly all of its support from private sources.
Mission
Mercy Home for Boys & Girls is a Catholic organization answering the Gospel call to minister to children and families in need.

Mercy Home:

Saves young lives by providing:
A safe, nurturing residential treatment home,
AfterCare support for former residents and their families,
Community-based and site-based youth mentoring,
Promotes therapeutic, educational, vocational, spiritual and life skill development,
Is committed to raising public awareness of youth in need and encourages support to help them,
Is sustained by benefactors who believe in the miracle of God's mercy in action.
Additional Culture Details
Mission driven and highly committed to helping kids overcome past traumas and build successful futures. Our 'employees' are officially called 'coworkers' to emphasize our sense of shared responsibility toward our young people and our mission. As a Catholic service organization, our tradition also features a strong sense of social justice and commitment to the Gospel call to minister to children and families in need. Our program is also strengths-based, helping our kids leverage their internal resources to overcome trauma. And, every coworker, even those who do not work directly with youth, are trauma informed and intentional in their interactions with our young men and women.
Company Snapshots