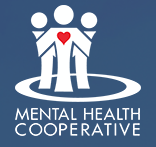 Mental Health Cooperative Inc.
Mental Health Cooperative Inc. Overview
Vision
We believe there is life after diagnosis, and that our challenges do not define who we are.
Mission
MHC exists to engage, enlighten, and empower individuals and families with behavioral health issues to live healthier lives. By providing integrated care for the whole person, everyone can experience hope and live a full life in the community.
Headquarters
Nashville, TN
Employees
678 US Employees
Industry
Behavioral Health
Awards
Top Workplaces Regional Awards