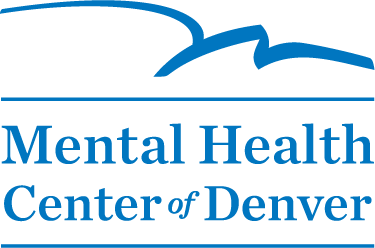 Mental Health Center of Denver
Mental Health Center of Denver
The Mental Health Center of Denver is committed to enriching lives and minds by focusing on the strengths, recovery and well-being. Everyone deserves and needs personal well-being. We know individuals are resilient. With support and hope, people can and do get better. We assist with the recovery of those impacted by mental illness, trauma, and co-occurring substance abuse disorders. Our outpatient and community-based programs are designed knowing success in treatment depends upon having safe affordable housing, access to primary care, quality education and employment programs, convenient access to transportation and natural supports in the community.
Purpose
We work to make sure that people have access to effective and compassionate treatment so that they can live full lives and achieve their goals. We make a difference in the lives of tens of thousands of people every year. We focus on inspiring people to become messengers of mental health literacy to the larger community.
Vision
To better serve our community, the Mental Health Center of Denver will expand its capacity and collaborative partnerships to provide access to quality mental health services to all those in need in Denver. We will offer an array of services in accessible locations and settings per people's needs and preferences. We will value the health and well-being of the whole person, across the lifespan, focusing on health promotion and wellness as well as resiliency and recovery from mental illness.
Mission
Enriching lives and minds by focusing on strengths and well-being.
Additional Culture Details
CULTURE OF WELL-BEING
Our employees work in a culture of well-being, where we intentionally bring out the best in ourselves and others by:
• Seeing everyone's strengths
• Supporting and encouraging one another
• Celebrating staff, accomplishments, and diversity
• Respecting ourselves and others
• Listening to each other
• Creating an environment of healthy and positive relationships and community partnerships
• Believing everyone wants to be great
• Being passionate about our mission and having fun in the process
• Believing anything is possible

Values
Well-being, recovery & resiliency

People can and do get better, and they can stay healthy and well.
Employees
818 US Employees
Industry
Human & Social Services
We're Hiring!