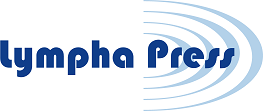 Lympha Press/Medical Solutions Supplier
Lympha Press/Medical Solutions Supplier
Medical Solutions Supplier is the #29 ranked Small Business in America by FORTUNE Magazine, and a leading providing of pneumatic compression pump therapy, providing help and healing to those with chronic wounds, lymphedema, venous disease and arterial disease. We make life better for thousands each year and, in some cases, have saved limbs from amputation. Along with our Private Sector business, we are proud to serve our nation's veterans through our Government Sector division. We work closely with healthcare professionals and insurance companies to ensure that those who need our equipment can obtain it.
Purpose
Because Life Can Be Better
Vision
Communication. Care. Quality.
Mission
We keep you informed; We love our patients; We offer proven products
Additional Culture Details
Our Core Values are the Rx for Success: SCRIP is the acronym that helps us remember each value. Coaching and praise are all based on our Core Values. Each quarter, from among the "PUMPED" cards submitted, the Exec. Team chooses five employees that exemplify each of the five core values. At the end of the year, the 20 winners are eligible to vie for "Employee of the Year." Every monthly All Hands on Deck meeting features highlights of our Core Values lived, and our daily huddles do the same.
Values
Solve the Problem

Got a challenge? Bring a solution to the table.
Company Snapshots