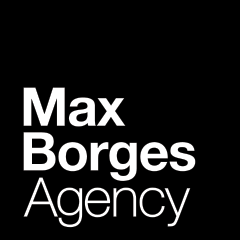 Max Borges Agency
Max Borges Agency
Max Borges Agency is a leading PR & communications agency for innovative lifestyle and consumer technology brands. We successfully help clients launch, gain market share, enter new categories, sell products, attract retailers, raise capital and get acquired. In addition to providing public relations and digital marketing services, we also offer an in-house primary research and analytics team, and a design studio with a full suite of creative services.
Additional Culture Details
Great, happy, engaged teams make for great work. Great work makes happy clients. Our goal is to create the space for our team to be comfortable getting creative, pushing the boundaries and inspiring each other. We are a wide variety of crazy, smart, weird, entrepreneurial, passionate and highly-successful badasses. Our diversity makes us all better humans and it creates an environment that drives growth and produces the best work. On top of that, we are a fully flexible Work-From-Anywhere agency, with employees in various cities.
Company Snapshots