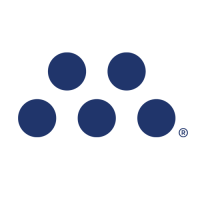 MassMutual
MassMutual
MassMutual was founded in 1851, and from the beginning, we've had a single purpose: to help people secure their future and protect the ones they love. More than 165 years later, that commitment remains our guiding principle. It's behind everything we do and every decision we make for our policyowners, customers and employees. We want people to achieve their professional and personal goals.

MassMutual's commitment to being a diverse and inclusive company does not waver and is not negotiable. We are steadfast in advocating for inclusion, fairness and equality. We value people for who they are and celebrate all diversity.

We've modernized our benefits to give employees greater support in their times of need. Working at MassMutual means working for a company that understands there's more to life than a job, so we focus on ways to Live Mutual, a principle that guides how we treat every employee.

A career at MassMutual means working alongside exceptional people and being empowered to deliver results that have a meaningful impact. We invite employees to bring innovative ideas to the table as we continue to help millions of Americans rely on each other. Together, we're stronger.
Purpose
We help people secure their future and protect the ones they love
Vision
To provide financial well-being for all Americans
Additional Culture Details
We're future-proofing our business by reaffirming our commitment to the values that have made us successful while evolving our culture to attract top talent and become more agile and innovative. We're achieving this by fostering diversity and inclusion, expanding and reinvesting in our home state, helping our employees live their best lives both at work and at home and doing some simple, but powerful, things to make MassMutual a more attractive place to work. Examples include:
o    We recently enhanced and modernized our benefit offerings to give employees greater choice and flexibility, from expanded fertility and gender affirmation benefits to enhanced cancer and behavioral health care.
o    We also transitioned titles away from traditional "executive" titles (i.e., VP, SVP etc.) to titles that better reflect what a person actually does and contributes to the company.
o    Our dress code is boiled down to two words: "dress appropriately."

Values
Focus on the customer

We understand our customers well and look for every opportunity to deliver an experience that is clear, easy, personal, human, empowering and trustworthy.
Company Snapshots