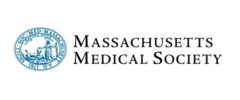 Massachusetts Medical Society
Massachusetts Medical Society
Since our founding in 1781, the Massachusetts Medical Society has been the state's professional association for physicians. Our mission is to improve public health through advocacy on behalf of physicians and patients, and we provide the tools, information, and knowledge physicians need to provide world-class care to patients in a changing health care environment. Today, the MMS is one of the most respected leadership voices in health care. Under the auspices of the NEJM Group, the MMS extends our mission globally by advancing medical knowledge from research to patient care. Our portfolio is the most trusted source of medical information in the world, with our flagship publication, the prestigious New England Journal of Medicine, NEJM Catalyst, NEJM Evidence, the NEJM Journal Watch family of specialty publications, and our education products – NEJM Knowledge+, NEJM Resident 360, NEJM Healer, and accredited CME programs for health care professionals.
Purpose
Described in our mission.
Vision
Described in our mission.
Mission
"The purposes of the Massachusetts Medical Society shall be to do all things as may be necessary and appropriate to advance medical knowledge, to develop and maintain the highest professional and ethical standards of medical practice and health care, and to promote medical institutions formed on liberal principles for the health, benefit and welfare of the citizens of the Commonwealth."
Additional Culture Details
The MMS is known for our mission-driven, highly principled, and collaborative culture, reflected in our MMS Values for Excellence: Integrity, Respect, Quality, Commitment and Teamwork. They serve as our standard of conduct and the foundation for a strong work environment that promotes employee engagement, which is apparent in every aspect of day-to-day work life: flexible/hybrid work scheduling, generous benefits package, comprehensive wellness programming, recognition of employee efforts through on-the-spot awards, extra holidays, and more. Our outstanding workplace culture is one of the secrets to our success.
Values
Respect

We consider and respond professionally to the ideas, opinions, and approaches of others. We believe that all of us, with our diverse backgrounds, cultures, perspectives, and expertise, contribute to our organizational effectiveness. We value one another's contributions.
Company Snapshots