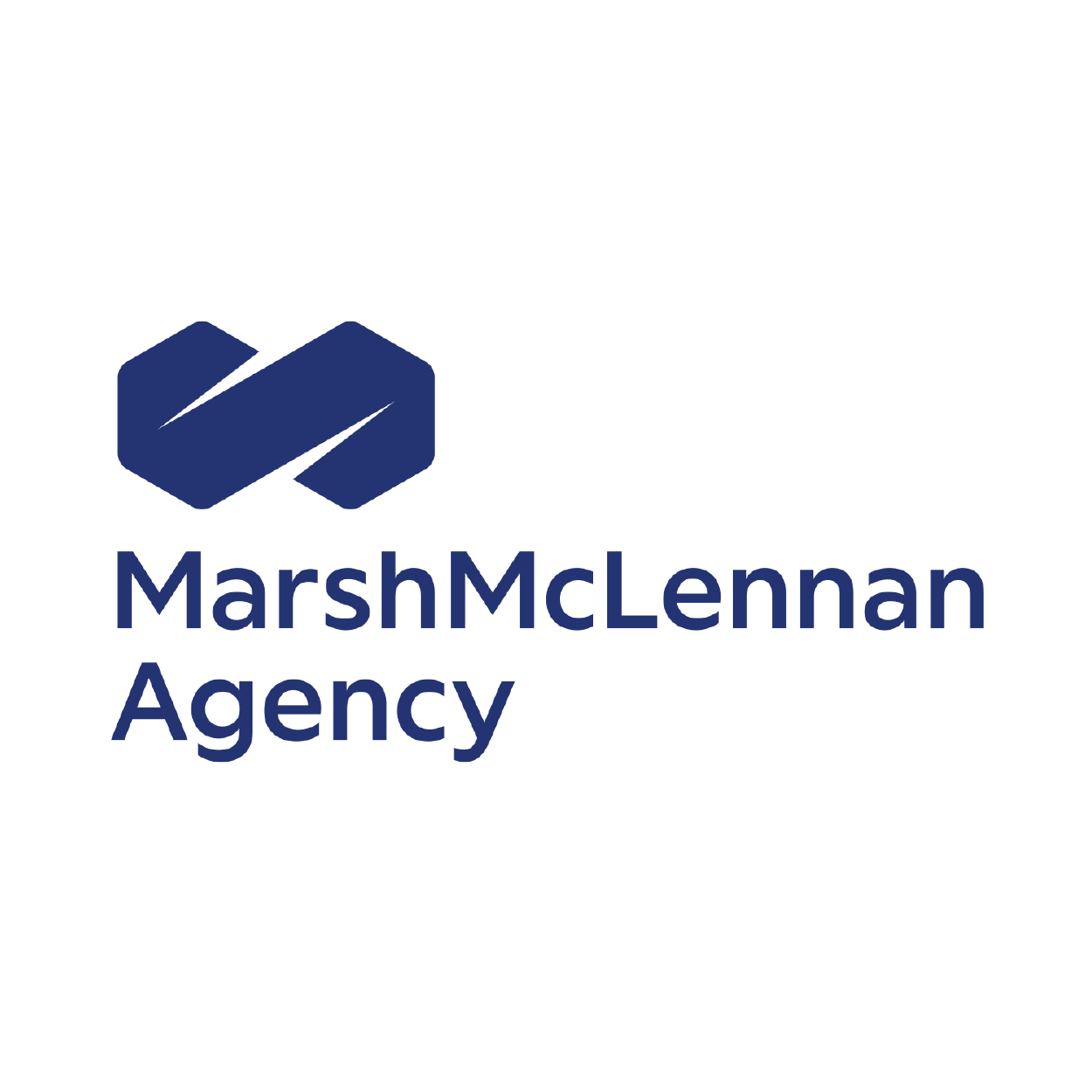 Marsh McLennan Agency
Marsh McLennan Agency
Marsh McLennan Agency (MMA) provides business insurance, employee health & benefits, retirement, and private client insurance solutions to organizations and individuals seeking limitless possibilities. With over 8,000 colleagues and 160 offices across the United States and Canada, MMA combines the personalized service model of a local consultant with the global resources and expertise of the world's leading professional services firm, Marsh McLennan (NYSE: MMC). MMA generates more than $2 billion in annualized revenue, making it one of the largest brokerage operations in North America.
Purpose
Mid-size companies need a partner they can trust and that can provide additional tools for opportunity and growth. We strive every day to service those needs. We successfully bridge the gap between what the "big firms" offer and the advice, solutions, and programs that smaller businesses require.
Through the strength of our management team, our geographic presence and our world class services, MMA provides public and private companies with risk management and employee benefit support that helps them flourish. We are proud to provide our clients with best-in-class services that meet their growing needs.
Vision
To be the world-class leader, revolutionizing our industry and our colleague and client experience.
Mission
Making a difference in the moments that matter for our colleagues, clients, and communities.
Additional Culture Details
We embrace a culture that celebrates and promotes the many backgrounds, heritages and perspectives of our colleagues and clients. At MMA, who YOU are is who WE are. We celebrate differences and welcome all voices. From our recruiting practices to 13+ colleague resource groups to national panel discussions that amplify employee voices, we are dedicated to building and supporting a diverse colleague community.
Headquarters
White Plains, NY
Employees
8,127 US Employees
Industry
Insurance Consultants & Brokers
We're Hiring!
What employees are saying
I have the potential to grow and maintain the flexibility I need for my family.
I get to work with new people all of the time, and help colleagues learn which is so self rewarding
I am constantly challenged with new ways to think and more forward. And am so thankful for the opportunity to grow and move ahead. I always have my managers support and she gives the chance to work on my own but also always have the opportunity to get help, if it's needed.
I enjoy helping people and through education I am able to succeed.
I feel part of an important team and I have a good work/life balance.
I have opportunities to learn, grow, and advance
My team is the best! We all work well together and all love what we do!
Company Snapshots