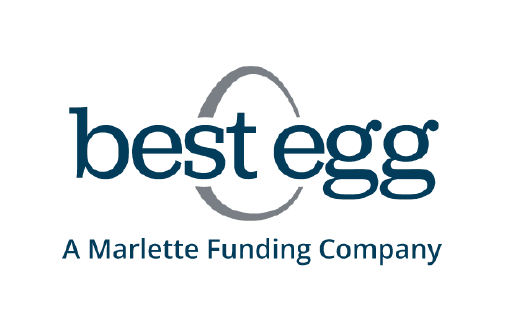 Marlette Holdings, Inc
Marlette Holdings, Inc
Marlette Holdings, Inc, d/b/a Best Egg, is a leading financial technology provider whose subsidiaries developed and operate the AI-powered Best Egg financial platform, which aims to help people feel more confident about their everyday finances. The team mixes decades of banking experience with deep customer knowledge and smart technology to deliver digital products, services and experiences in a more relevant way. Since March 2014, the platform has delivered over $16 billion of consumer loans with strong credit performance. For more information, visit Marlette Funding or Best Egg
Purpose
We exist to make money accessible (quickly and without hassle) so people can enjoy life.
Vision
To lend over $25B by knowing our customers so well that we have repeat business across multiple products.
Mission
To inspire confidence for responsible people with little to no savings by providing simple, accessible, and personalized solutions to help them overcome the challenges with their day-to-day finances.

Our Mantra:
Inspire Confidence today... for a financially healthier tomorrow.
Additional Culture Details
Employee Promise:
Imagine working with a fun organization that champions a culture of inclusiveness and diversity of thought & invests in your growth and enrichment. A place where you are supported and recognized for your contributions while providing a safe, flexible, and collaborative work environment to inspire creative problem solving – that's Marlette

Leadership Principles:
Our Leaders…

Consistently look through the lens of the customer when making decisions and innovating
Provide clear strategic direction and goals and empower their teams to determine tactics and be accountable for results
Work cross-functionally to invite a diversity of thought and encourage constructive disagreement to arrive at better decisions
Drive sustainable growth by both innovating and optimizing
Focus on hiring great people who value our culture. Encourage employee development.
Act on behalf of the entire company and lead beyond your own team. Deliver on short term results with an eye towards our long-term strategy
Embrace risk and challenge the status quo to further our mission
Values
1. Be inclusive and build a more diverse organization.

We believe in the team, hire great people, and provide a great workplace and an inclusive and collaborative work environment.

We put the team before ourselves and value diversity of thought.
Headquarters
Wilmington, DE
Employees
459 US Employees
We're Hiring!
Company Snapshots