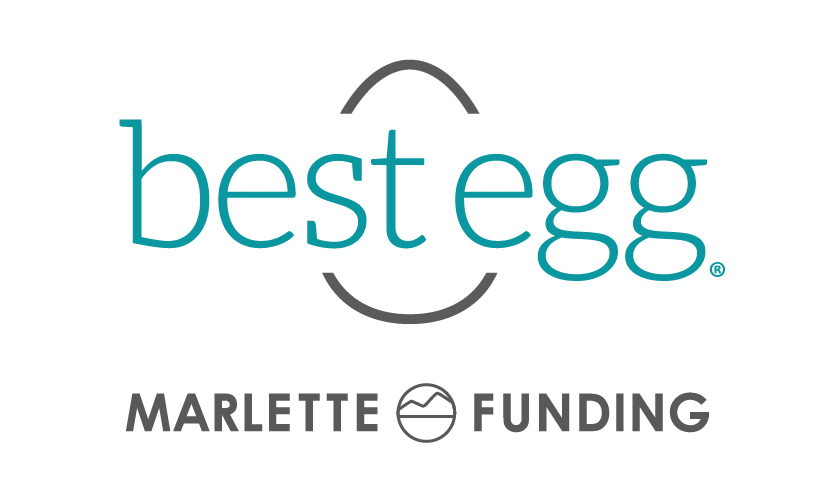 Marlette Funding, LLC
Marlette Funding, LLC Overview
Marlette Funding, through its consumer-lending brand Best Egg, is a financial technology provider on a mission to find better ways to make money accessible to allow people to enjoy life. The team mixes decades of banking experience with deep customer knowledge and smart technology to deliver digital products, services and experiences in a more relevant way. Today, Best Egg provides a frictionless online personal loan platform where qualified applicants can instantly view loan offers with no impact to their credit score and receive funds in as little as 1 business day. Since March 2014, the online loan platform has delivered over $8B of prime loans with high quality credit performance. For more information, visit www.MarletteFunding.com or www.mybestegg.com.
Purpose
We exist to make money accessible (quickly and without hassle) so people can enjoy life.
Vision
To lend over $25B by knowing our customers so well that we have repeat business across multiple products.
Mission
Our Promise: We understand our customers as people and deliver products, services and experiences to make money accessible to our customers quickly and without hassle so they can accomplish goals & enjoy life.

Our Vision: To facilitate over $25B in loans by knowing our customers so well that we have repeat business across multiple products with most of them.
Values
3. We are Clear and Transparent

We set and articulate clear priorities. We aim to be clear to ensure that everyone rows in the same direction.
We communicate frequently and want feedback. We make sure information is accessible to everyone.

2. We Take Accountability and Admit Mistakes

We embrace a test and learn approach. We improve by continuously listening to our customers

5. We Celebrate our Successes and Have Fun

We like to have fun with one another, celebrate our successes and commiserate on failures together to learn and grow, using multiple recognition programs, as well as informal ways to highlight and celebrate our employees every day.

1. We Collaborate and Work as a Team

We believe in the team, hire great people, and provide a great workplace and a collaborative work environment

We put the team before ourselves and value diversity of thought

4. We Do the Right Thing

Every employee is empowered to do the right thing - for our customers, our employees, and our shareholders. We protect our customers by upholding the laws and regulations, by arming our employees with the appropriate knowledge and training. We serve our community as best we can in creative and fun ways that engage our employees.
Awards
Top Workplaces Regional Awards