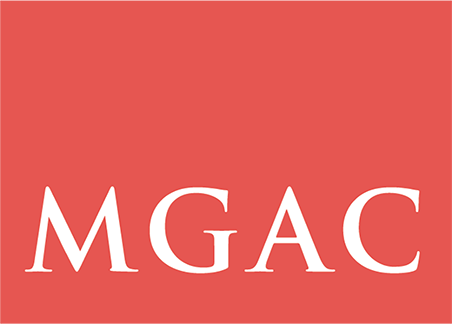 Mark G. Anderson Consultants, Inc.
Mark G. Anderson Consultants, Inc.
For over 25 years, our clients have trusted us with their most challenging projects, leveraging our skills and dedication to make their missions real. More than just managing scope, budget, and schedule, we protect our clients' interests and create better outcomes.

MGAC was established 1996 with the goal to do the most interesting and challenging projects. Our people are our strongest asset in meeting this objective. With over 80% project management professionals on staff, MGAC staff encompasses a diverse mix of commercial real estate developers, general contractors, real estate attorneys, construction cost consultants, architects, planners, interior designers, construction administrators, facilities managers, professional engineers, and economists.

Our track record speaks for itself. Over the past five years, MGAC managed more than $8B worth of construction, and our global portfolio spans 70 countries across six continents.
Vision
To make our clients' missions real by bringing some of the world's most ambitious, inspiring, and challenging visions to life.
Mission
As owner's advocates, project managers, and trusted advisors to the built environment, it is in our DNA to make our clients' missions our own. We act on their behalf, serve their best interests, and are with them every step of the way—helping turn their biggest "what ifs" into their greatest accomplishment.
Additional Culture Details
MGAC takes the responsibility of creating an award-wining culture very seriously. This is seen from day one of a new employee's start with us through our formalized onboarding process to our dedicated HR and Marketing teams that promote employee wellness and engagement. Our culture is also uniquely characterized through MGAC's Fundamentals (http://www.mgac.com/fundamentals) that we encourage all employees to demonstrate through their daily responsibilities representing our clients' interests. Our culture places a value on intelligence, flexibility, entrepreneurship, solid experience, and the ability to quickly overcome obstacles in pursuit of our clients' building and construction objectives. These "work and play" practices enable our efforts to come to fruition and build better outcomes for our clients.
Values
We are brave.

It is our duty to report to our clients the good and the bad. Bad news is not wine or cheese: it does not improve with age. We are brave enough to tell our clients the potentially unpopular news because it is our duty, and we are brave enough to have difficult internal conversations because it is our responsibility.
Company Snapshots