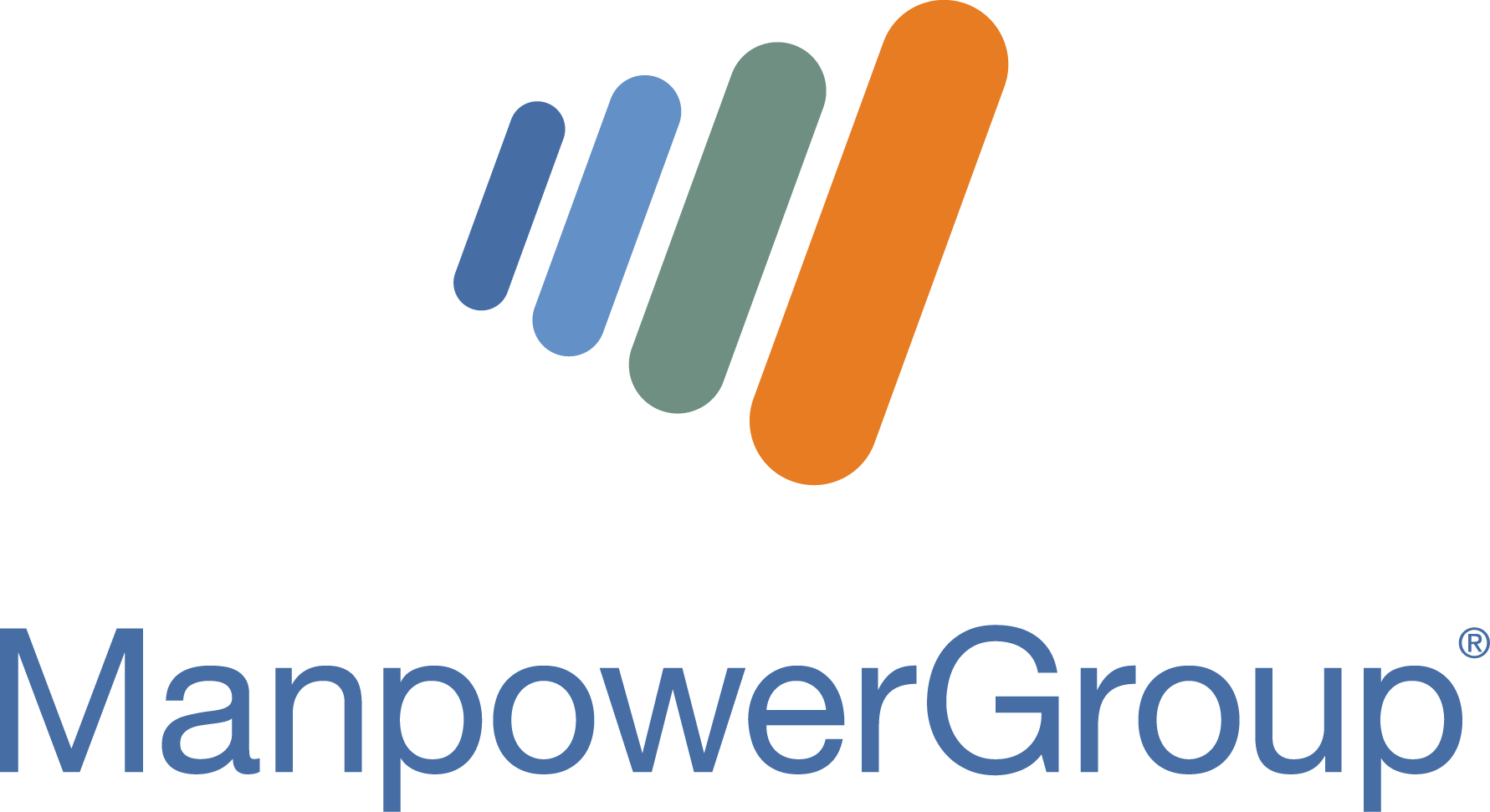 ManpowerGroup
ManpowerGroup
ManpowerGroup, the world leader in innovative workforce solutions, creates and delivers high-impact solutions that enable our clients to achieve their business goals and enhance their competitiveness. With over 60 years of experience, our $22 billion company creates unique time to value through a comprehensive suite of innovative solutions that cover an entire range of talent-driven needs from recruitment and assessment, training and development, and career management, to outsourcing and workforce consulting. ManpowerGroup maintains the world's largest and industry-leading network of nearly 2,700 offices in over 80 countries and territories, generating a dynamic mix of an unmatched global footprint with valuable insight and local expertise to meet the needs of its 400,000 clients per year, across all industry sectors, small and medium-sized enterprises, local, multinational and global companies. The ManpowerGroup suite of solutions is offered through ManpowerGroup™ Solutions, Manpower®, Experis™ and Right Management®.
Purpose
ManpowerGroup is a workforce solutions company passionate about providing people with the opportunity to realize their human potential, putting more than 3.4 million people to work a year with operations in 80 countries and nearly 30,000 employees worldwide. In 2016, ManpowerGroup placed more than 275,000 individuals across the United States and more than 10,000 in Wisconsin into jobs.
Vision
Businesses have a responsibility to be a positive contributor to societal change. ManpowerGroup was founded on this principle – that running a successful organization is about delivering a profit to shareholders and about contributing to society by providing meaningful and sustainable employment for millions of people. Fast forward 70 years and the company's dual purpose holds true.
Mission
With a combination of global capabilities and local expertise, ManpowerGroup has a unique perspective on key trends impacting the world of work. ManpowerGroup helps people upskill and adapt to a fast-changing world of work. In this environment, finding the right balance of technology, talent and human connection will be what enables both people and businesses to succeed.
Additional Culture Details
ManpowerGroup has a strong corporate culture shaped by every employee's commitment to a greater purpose – that of helping people find meaningful and sustainable work in communities around the world. We are committed to cultivating a work environment where people can be their true selves and feel empowered to reach their potential.

In April 2019, we officially launched "Careers with Purpose," a multi-pronged promise to employees offering a wide variety of tools and resources to help them build the career they want. From hiring the best talent and ensuring they start strong on their very first day, to ensuring employees have the opportunity to build new skills, our goal is to make it easy for our people to navigate their careers at ManpowerGroup, recognizing and rewarding great performance along the way.

With an unprecedented level of transparency into jobs, levels and pay ranges, coupled with a variety of people practices focused on development, we give our employees the tools to help them figure out where they want to go in their career and what types of skills and experiences they need to help them get there.

We are forward-thinking in helping employees build their careers not just on one team or in one discipline, but across our five company brands and across functions.

To support every single person in the organization, we have created specially designed learning pathways for each employee. Through powerYOU®, our digital learning platform, employees have access to 35,000 customized online digital courses, online books and micro-training bursts that enable them to "skill up" every day, and however they choose to learn.

We stand strong for the importance of culture, ethics and equality. In 2019, we were recognized by Ethisphere as a World's Most Ethical Company for the 10th time, and we have also been a Fortune's Most Admired 16 times. Our global Code of Business Conduct and Ethics sets the tone for everyone we work with, from employees to suppliers and partners. Given our large worldwide footprint, the code is available in over 20 languages, making it accessible to all employees and stakeholders around the world.

In today's market, where trust is low, skilled talent is in high demand, and candidates and clients have more options than ever for connecting people to jobs, being recognized for ethical leadership is a key differentiator and a source of pride for our company and our employees.

Similarly, we live a commitment to diversity and inclusion across the company and at all levels. Among a variety of diversity and inclusion practices, ManpowerGroup offers all employees the opportunity to participate in four Business Resource Groups (BRGs).

Values
Ethics

A strong and ethical foundation is at the core of ManpowerGroup operations and runs throughout the organization. The leaders set the tone, but every person plays a role. ManpowerGroup is consistently recognized as an industry leader for corporate sustainability efforts across the organization. ManpowerGroup is consistently recognized as the most trusted brand in the industry as the only company in the industry to make both Fortune's World's Most Admired Companies list and Ethisphere's World's Most Ethical Companies list in 2017. Across all industries, only 12% of Fortune's Most Admired Companies were also named to WME list.