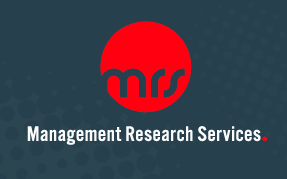 Management Research Services, Inc.
Management Research Services, Inc.
MRS was founded in 1988 to provide a high-end product and customer experience for the life and health insurance industries. In today's world where "the only thing constant is change," that original vision has been expanded to include more services and technology capabilities designed to help clients adapt quickly and in a cost-effective way. MRS has invested heavily in our technology platform to create a foundation for the next revolution in life insurance. MRS's No-Code platform gives you all the tools needed to build a highly secure, complex application that efficiently collects voice and electronic data without writing a single line of code. The result is a vastly reduced time to market with no initial or ongoing maintenance costs making the total cost of ownership substantially lower than status quo solutions. MRS was built off of 3 core values that are entrenched into the company culture today. Technology--Customer Service--Innovation
Purpose
Insurance Automation: MRS offers customized insurance underwriting solutions to support a range of insurance services. We can assist with your new business applications and underwriting processes through our proprietary technology platforms.
Vision
To become the benchmark for excellence as a tech and service provider in the insurance industry.
Mission
To improve the efficiency and quality of information gathering and risk assessment tool-sets for the insurance industry.
Additional Culture Details
MRS believes in keeping it simple, listening to the customer, staying ahead of the curve with technology and superior customer service. By offering flexible solutions and consistent quality, we have grown with our customers. Our commitment to advanced technology continues to add value to all of our services.
Values
Technology

MRS takes pride in all of our technological advancements. Those advancements help create processes for your organization to streamline its workflow quickly and easily while saving time and resources.
Company Snapshots