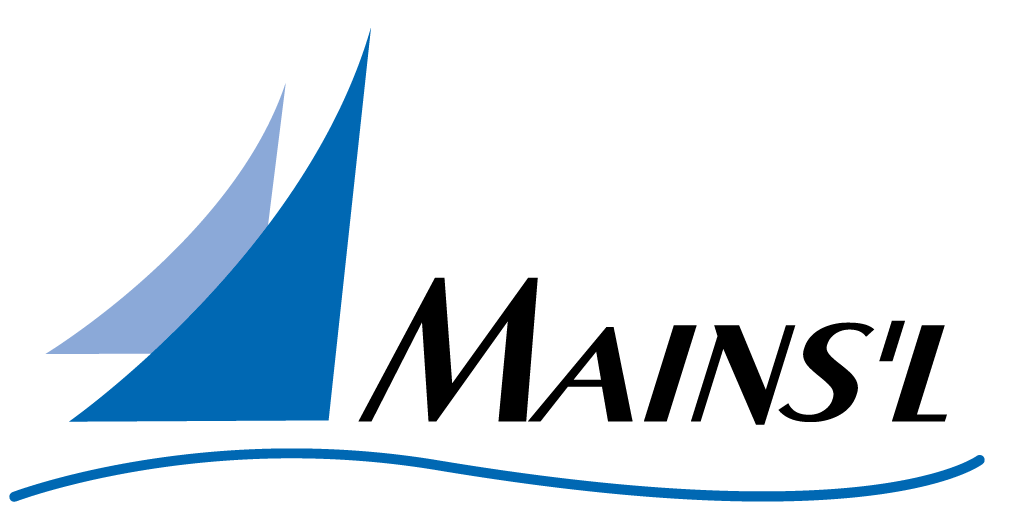 Mains'l
Mains'l
Mains'l supports people to reach their hopes and dreams and live with meaning and purpose. This philosophy applies to those who use our services, our employees, and all those with whom we interact.

We offer completely customized, person centered supports, supporting people to live a fulfilling life of their choosing. Crew members help connect people with support options that respond to their hopes and dreams.

Together, we are making an impact along the way, and, thanks to our crew and partners, we are truly seeing people live with meaningful and purpose.
Purpose
Since 1989, we've been a leader in person-first solutions for people with varying abilities, as well as a partner with like-minded agencies through innovative financial management services.

We know that people flourish when their lives are filled with meaningful relationships and activities of their own choosing. That's why we offer completely custom, person-centered services and serve as a navigator to people as chart their own course.
Vision
Our vision is a world where people live with meaning and purpose.
Mission
We offer innovative supports to people, responding to their hopes and dreams.
Additional Culture Details
We believe in making the world a better place for all people. That is, people are experiencing:
-    Collaboration, teamwork, and partnerships
-    Growth and fulfillment
-    Diversity, equity and inclusion
-    Living where and with whom they choose
-    Sailing their own boats with the people and services they choose
-    User friendly tools, information and resources
-    Engaged people with meaningful work
-    One world, one Mains'l

As one of our guiding principles, our culture is one of giving back – to the community, to our brothers and sisters around the world, and to organizations that our employees and those we support find valuable in their lives.

Mains'l has received Top Workplace recognition for three years. Together, we are making a difference in the world, and, thanks to our crew and partners, we are truly seeing people live lives with meaningful and purpose.
Values
We believe in honesty and truthfulness.

We uphold the highest ethical standards, acting with integrity in all we do.
Headquarters
Brooklyn Park, MN
Employees
768 US Employees
Industry
Human & Social Services
We're Hiring!
What employees are saying
We make a positive difference in the world. I have freedom and flexibility to do my best work. The people! I trust them and feel genuinely valued.
Because I work with other amazing people who want to see positive change in people's lives. People genuinely care.
I feel heard. My opinions, ideas, and input are acknowledged. I'm able to contribute in many aspects and participation is always encouraged. There's always opportunities for learning and growth. Mains'l has a very welcoming atmosphere and they accept everyone as they are! I really enjoy the learning opportunities and refresher courses that are offered such as the Global leadership summit and the Zoom Leadership summit sessions. I've been lucky to work under and beside some amazing people during my time here at Mains'l. I've also had multiple opportunities for growth within the company and I've held four different positions. I love the fact that I can dedicate my time and energy into a company that continually presents opportunities for growth and change!
of the people and what are mission is
I get the oportunity to do something that helps others and makes the world a better place
It helps me do my part in helping others reach their goals and dreams!
the people and the mission
I am able to make a difference in lives of others and advocate for some who feel they do not have a voice
Great pay, and quality leadership
I am part of a team of individuals working together with others to live lives they want to live and fulfill their hopes and dreams.
I love the mission and values of this company. I feel completely supported and like I matter.
Company Snapshots