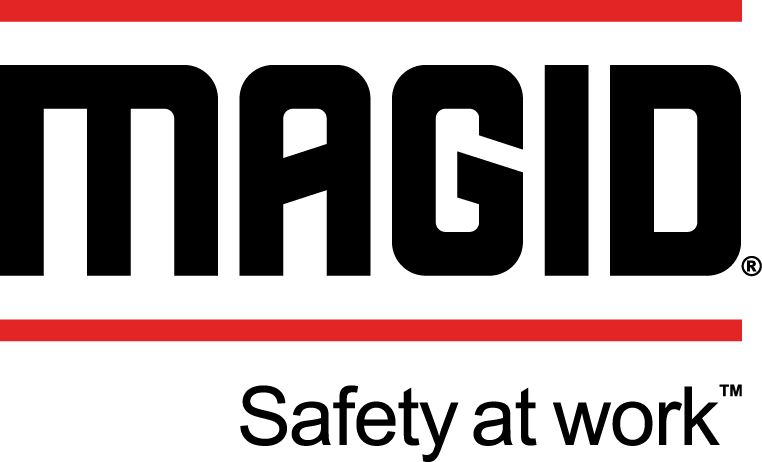 Magid Glove and Safety
Magid Glove and Safety
Magid is a 4th-generation, family-owned business. We do serious work — providing customers with expert advice and innovative safety products to protect their workers in hazardous environments. But we also like to have fun and understand the importance of work/life balance. So, if you love to get involved and work as part of a team to accomplish something important, Magid is the place for you!
Purpose
Magid's purpose (and our passion) is to help companies keep their workers safe. We aren't just making and shipping products. We aren't just protecting workers from hazards. We are keeping people safe.
Vision
Magid's 10-year vision is to protect 5 million workers per year! It is so common to lead with a vision directly tied to increased revenue. While our vision is ambitious and unique, we are focused and motivated by a culture of safety at work.
Mission
Many of our customers have workforces who face serious safety hazards at work, daily. Our products protect those individuals. We believe in the dignity of all people and that everyone has the right to be safe at work. We believe everyone should come home from work every day safely.
Additional Culture Details
After over 75 years in business, Magid continues to stick to the basics to keep our culture strong: be a place where people can be themselves, have fun, and give their best to help the company grow. We maintain an open-door environment that fosters connection and collaboration. All levels of the organization sit in cubes, including our CEO! We're fortunate to have a leader who believes in our team. As CEO Greg Cohen has said, "The number one key to growth is having good people and that's what has driven us at every stage of the game." We invest in team members' growth and development to help address the many available opportunities as Magid continues to grow.

Magid's culture is often described as being like a great family. We celebrate holidays and fun events together. We have a Forum, where employees can ask questions and offer suggestions. We care about wellness with indoor and outdoor walking tracks, a game court with basketball, pickleball and ping-pong, and even an occasional yoga-at-your-desk session. Our ROC Café has great food at reasonable prices. Our solar roof provides our electricity, so we are doing our part to protect our environment. We have holiday drives to donate clothing, food, blood and toys. Magid is a fun and friendly place to work with a lot of heart!
Values
Be You, Value Others, and Have Fun

Make Magid a great place to work. Bring your authentic self and be ready for meetings on walking paths, fun events, competitions, and a respectful, casual workplace. No stuffy formality at Magid!
Company Snapshots