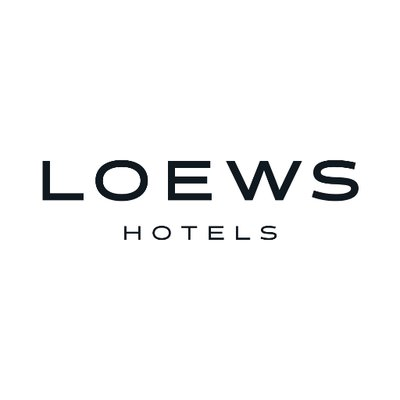 Loews Hotels at Universal Orlando
Loews Hotels at Universal Orlando
At Loews Hotels & Co we know that hospitality comes from the heart, and we're wholeheartedly dedicated to giving you just that. We are intertwined in the cities we call home, take pride in every detail, and approach each moment of your stay with care, intuition and thoughtfulness, so that from the moment you arrive you feel at home and, more importantly, amongst family.

Whether you're here for work or play, you can count on our services and amenities for a seamless stay. No matter the destination, we'll be here to welcome you with warm smiles, thoughtful gestures and food that's made with love.
Purpose
Our purpose: We enrich life through exceptional experiences.

Our ambition: To be a dynamic collection of sought-after hospitality brands committed to bettering ourselves, for our guests, team members, partners and communities.
Vision
Loews Hotels & Co offers something more than just a job. We are looking for great partners who understand the secret to making life better!

Decades of experience in the hospitality industry have helped us define success a little differently than others in our business might. For us, it is not about having a hotel that looks and feels the same, no matter where in the world you find it. We think success is about creating special partnerships within the communities where we operate. The partnership we create with each and every Team Member is the most important one of them all. Our Power of We culture finds unique expression in each of our hotels and includes these principles:

We are family.
We care about others.
We are professional.
We serve with integrity.
We add value.
We are a good neighbor.
Mission
Loews Hotels & Co wants to Welcome You like Family, meaning we care for you just as we care for our own. Our culture is rooted in providing an inclusive environment for all team members, guests, and neighbors, and one where we treat everyone with dignity and respect.
Additional Culture Details
Understanding Our Responsibilities. Shaping Our Communities.
At Loews Hotels, we are in the business of hospitality. But we also believe that doing the right thing is everyone's business. So Loews has a variety of programs and initiatives that are focused on everything from safeguarding our planet to being a positive force in the community to fostering a more inclusive world.
Values
We are family

We are family who support each other in good time and in bad. We honor our heritage, celebrate our successes and have fun.
Employees
5,500 US Employees
We're Hiring!
What employees are saying
It's amazing and the best job I ever hand
I enjoy what I do and get to do it with many like minded professionals
I feel like I have the opportunity to advance in my career.
We spend so much time at work away from our families which is a fact of life, what I love is that when going to work it is like being with my other family. Everyone cares for each other. People are genuine and supportive. I am given the autonomy to make decisions. I genuinely enjoy every aspect of my job and I truly enjoy being part of making special memories that my guests experience and cherish for a lifetime!
I can be the best of myself
I am able to meet different people from around the world. Not only meeting guest but being able to get along with all the team members in the hotel. It really makes me feel like I have a second home here.
I am able to do what I love while also working on new skills to grow.
I feel included in the decisions that are necessary to run a positive, productive and successful team.
Loews Hotels & Co. values mirror my own. I am motivated to do my best and have enjoyed achieving our goals and creating experiences for our guests and team.
I am valued for who I am and what I bring to the team. Loews treats all employees with tremendous dignity and respect and we are truly one big family.