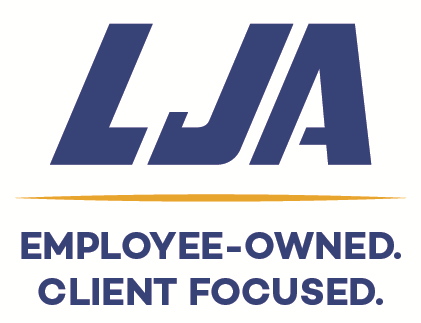 LJA Engineering, Inc.
LJA Engineering, Inc.
LJA is an employee-owned, full-service, comprehensive multi-disciplinary consulting firm. With offices across the Southeastern US and Colorado, LJA offers one-source, one-stop reliability for all of our clients, when and where they need us. We are organized around nine comprehensive sectors: Public Infrastructure, Land Development, Transportation, Water Resources, Energy Services, Rail Services, Surveying, Construction Engineering & Inspection, and Environmental & Coastal and can seamlessly build successful project teams with civil, structural, and electrical engineers, plus hydrologists, planners, landscape architects, construction managers, GIS designers, and surveyors.
Purpose
At our core, LJA is comprised of our people and our culture. Our employee-owners work tirelessly to build LJA's reputation of experts in our chosen disciplines and precision in our engineering solutions.
Vision
LJA is employee-owned with each staff member empowered to make key decisions while being vested in the success of the firm. Employee-ownership engages employees and fosters an environment where employees and clients have mutual respect and interest in the successful outcome of each project.
Mission
We seek solutions - making a positive impact on tomorrow's communities today.
Additional Culture Details
From the beginning, LJA Engineering has believed in employee ownership. LJA is 100% employee owned and all employee-owners of LJA benefit from the Company's growth and success through contributions to the employee stock ownership plan (ESOP).
Values
Employee-Owners & Clients

Our employees are just as important to us as our clients. Engaged employees, that are also employee-owners are an important part of who we are.
Company Snapshots