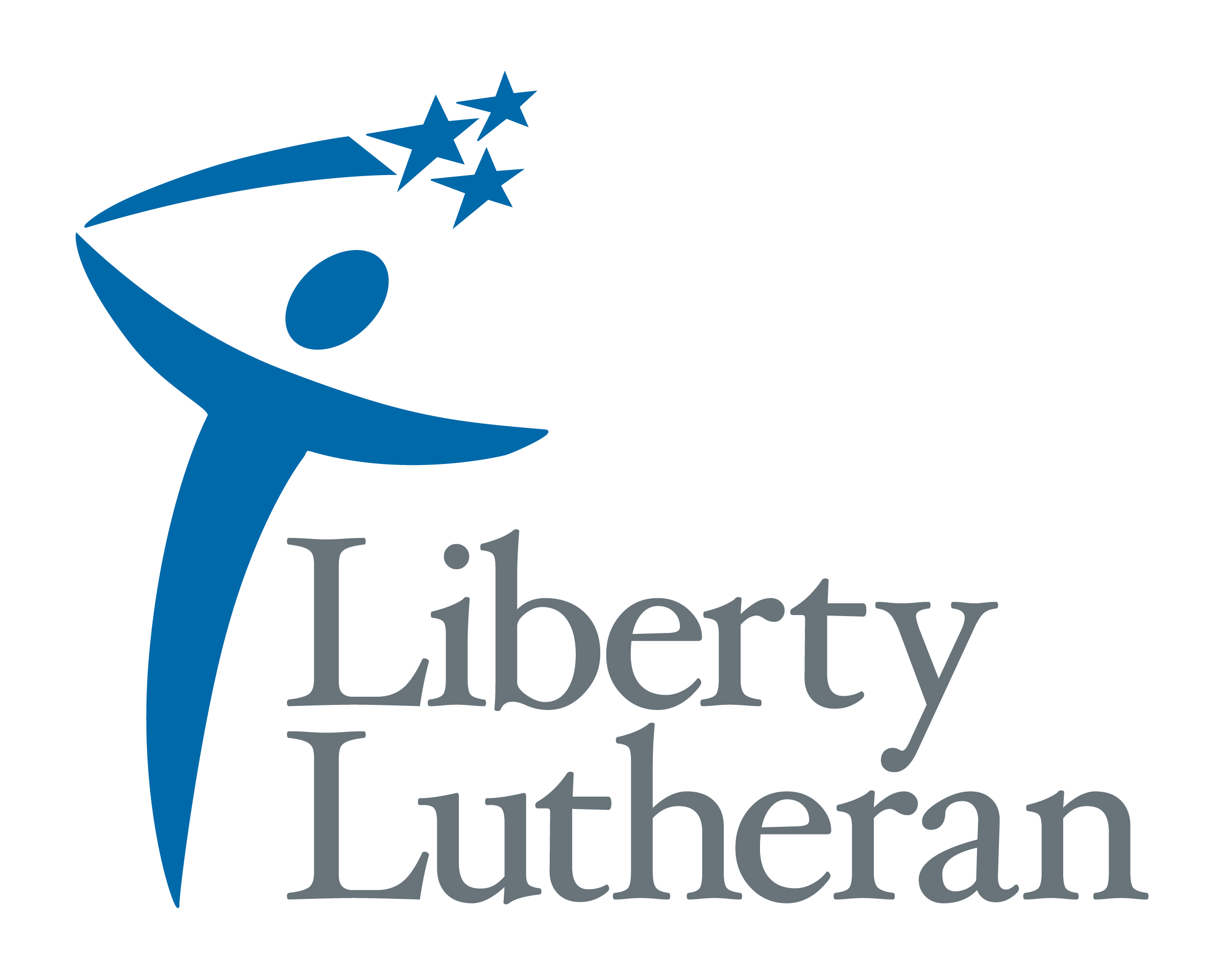 Liberty Lutheran Services
Liberty Lutheran Services
Liberty Lutheran, a non-profit, faith-based organization, impacts the health and well-being of more than 10,000 senior adults. We faithfully accompany and empower people to age successfully, improve health, and rediscover purpose through housing, healthcare, and wellness services that address every stage of the advancing years. Additionally, our faith-based roots call us to compassionately respond to and care for vulnerable individuals—a commitment that we continue to foster through our leadership of the West Philadelphia Senior Community Center and our mission to rebuild hope and resiliency for those in distress through our Lutheran Congregational Services and Lutheran Disaster Response-Eastern PA social ministry organizations.
Purpose
Liberty Lutheran faithfully accompanies and empowers people to age successfully, improve health, rediscover purpose, build resiliency, and renew hope.
Vision
Liberty Lutheran strengthens relationships between individuals who need to be lifted up and those who are led to share their gifts. Just as importantly, we remain dedicated to principles of justice, mercy, health and wholeness to sustain these relationships.
Mission
Liberty Lutheran faithfully accompanies individuals and families facing life-changing situations through an empowering approach that honors the well-being and choices of older adults.
Additional Culture Details
Liberty Lutheran values employees as its greatest asset and nurtures an environment of trust, respect, and encouragement. On a recent survey that measures the level of employee engagement at organizations across the U.S., Liberty surpassed the top performing benchmark for overall employee engagement—with more than three-quarters of our workforce saying they enjoy a strong culture of care, respect and inclusion. Additionally, special training programs are regularly offered that increase employee engagement, accountability, and passion from both front line staff, as well as leadership. The training centers on Liberty's most valued behaviors, which include: caring and compassion, communication and listening, financial responsibility, customer service, integrity and trust, job skills, leadership, outcome orientation, emotional intelligence, and team orientation.



Values
PIllars of Excellence

Liberty Lutheran is an organization that measures its achievements against exacting standards for service, product innovation, fiscal responsibility, and faith-based leadership. These standards, which we call our Pillars of Excellence, advance Liberty's efforts to be an observant and adaptable organization, and lead to impactful and measureable results that continually strengthen and enrich all the lives we touch, including senior adults, vulnerable individuals, employees, and faith-based partners.