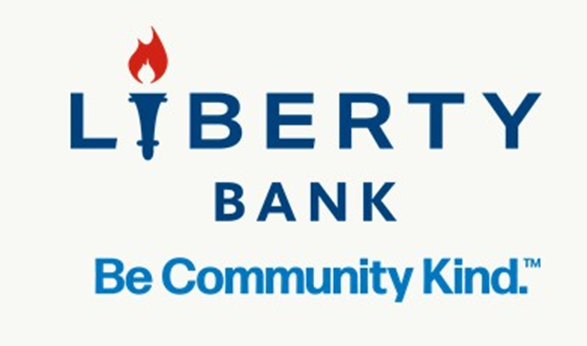 Liberty Bank
Liberty Bank
Liberty Bank is a community bank serving Connecticut neighbors in 55 locations throughout the central, eastern, shoreline and western areas of the state. Our vision is to be Connecticut's most admired company, not just for customer and community service or financial performance, but for delivering a compelling customer experience, no matter who we serve or what we touch. Our mission is to build lasting relationships and enrich financial futures by helping customers identify personalized financial solutions, and by supporting communities through the Liberty Bank Foundation, affordable housing programs, youth employment, and employee volunteerism.

Established in 1825, Liberty Bank is Connecticut's oldest bank, with more than $4.8 billion in assets. As a full-service financial institution, Liberty offers consumer and commercial banking, home mortgages, insurance, and investment services. Named as a "Top Workplace" by the Hartford Courant for six consecutive years, Liberty maintains a longstanding commitment to superior personal service and unparalleled community involvement.
Vision
To be the most admired Company in Connecticut.
Mission
To build lasting relationships and enrich financial futures.
Additional Culture Details
We are always looking for new ways to engage the full power of our team. At Liberty Bank, we take pride in surrounding ourselves with a talented, diverse group of employees, business partners and community leaders all dedicated to the ongoing success of those around us. We heavily focus on building relationships and strengthening community ties throughout our 60 branch locations while engaging employees around causes they are passionate about.

At the same time, outstanding customer experience is rooted in the extraordinary effort of all employees! That's why, even with six consecutive Top Workplace Awards and a #1 finish in 2017, Liberty didn't rest on its laurels. Instead, Liberty launched an employee survey to solicit feedback on factors contributing to a work environment that both motivates and inspires everyone to pitch in. What did employees say? They want even more opportunities to innovate and to make decisions in the best interests of the Bank's customers!