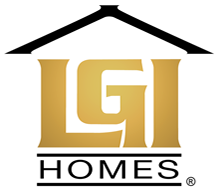 LGI Homes
LGI Homes
Based in The Woodlands, Texas, LGI Homes is a publicly-traded homebuilder that has been making the dream of homeownership come true for buyers since 2003. Our beautiful new homes, offered in amenity-rich communities conveniently located near major metropolitan areas, give the best in location, affordability and lifestyle to our homebuyers.
Vision
The LGI Homes vision is to become a Top 5 homebuilder in the United States.
Mission
Our mission is to be recognized by our customers, employees, and investors as a company that is unequaled in the quality of our customer service; that develops products of superior value; that creates the highest standard in our industry for marketing and sales professionalism; and that provides an excellent return to our investors.
Additional Culture Details
LGI Homes is proud to maintain a corporate culture based on honesty, hard work, and outstanding customer service. In addition, a supportive work environment ensures you have all the tools to succeed in your career.

LGI Homes is dedicated to the training and development of all employees. Comprehensive training is provided for every role, including a paid sales training program for New Home Sales Consultants. In addition, all employees sit down monthly with management to ensure personal and professional goals are in place.

LGI Homes has a culture defined in specific points:

    Systems based company (LGI Way)
    We, us, together vs. I, me, my, them
    CANI (Constant and Never-ending Improvement)
    Hire the best
    People-focused
    If an employee fails, it is the Manager's fault
    Corporate exists to support field operations
    Sales and Closings
    Best sales system in the world
    People sell homes, not the home itself
    Sales system is designed for the customer to make a decision on the first visit
    Cleanest job sites in the world
    Construction Manager will be correct 100% of the time when he/she builds homes according to plan

Strong culture is something we strive to maintain, even as we continue to experience rapid growth. Our culture board
hangs in every office nationwide, serving as a constant reminder for our employees.


Values
Exceptional Customer Service
Headquarters
The Woodlands, TX
Employees
940 US Employees
Industry
Integrated Development, Construction, & Management
We're Hiring!