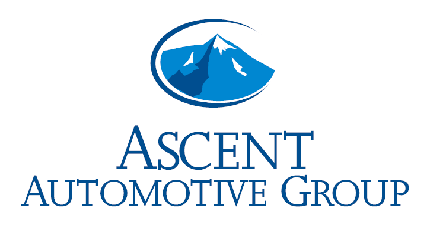 Lexus of Las Vegas/Lexus of Henderson/Centennial Subaru
Lexus of Las Vegas/Lexus of Henderson/Centennial Subaru
We are passionately committed to developing lifelong relationships!
Purpose
We are passionately committed to developing lifelong relationships and delivering the ultimate ownership experience through integrity and innovation
Vision
Attracting and retaining the best people to take the best care of our Lexus and Subaru guests.
Mission
The Lexus Covenant
Lexus competes in the luxury automotive industry, the most prestigious race in the world. Lexus' history and experience, gained over more than two decades, has culminated in the creation of our automobiles, the finest ever built.
Lexus will win the race because:
Lexus will do it right from the start. Lexus will have the finest dealer network in the industry. Lexus will treat each customer as we would a guest in our home.
If you think you can't you won't. If you think you can, you will. We can, we will.

The Subaru Love Promise
I believe in being more than a Subaru retailer.
I believe in being part of my community.
In setting an example.
In building lifelong relationships.
And in ensuring the love is felt not just by our customers, but by all.
Not because it's good for business.
Because it's the right thing to do.
Additional Culture Details
WE VALUE OUR ASSOCIATES…
We treat one another with respect. We recognize the dignity and contributions of each individual and the creativity that results from the diversity of individuals and ideas. We strive to communicate clear expectations to each other as well as how each of us performs. We are committed to an environment of trust, teamwork, challenge and development. We endeavor to communicate with each other in frank, fearless, and constructive ways.
WE STRIVE TO DELIVER CUSTOMER SATISFACTION…
We have valued customers, whether they are consumers, other businesses, our shareholders, or one another. We believe in respecting our customers, appreciating their requirements, understanding their expectations, and satisfying them with distinction.
WE DEMONSTRATE INTEGRITY IN ALL WE DO...
We are personally accountable for the highest standards of integrity. We measure our actions not only by what is legal, but also by the highest standards of ethics that ensure fair and honorable actions. We are responsible, reliable, and truthful.
WE CREATE AN ENVIRONMENT OF FUN AND PRIDE...
We provide a work environment that challenges each of us to excel in all we do. Yet, we embrace the necessity for also achieving a high level of happiness and fun in all that we do. We are proud to be part of our Company.
Values
Our Values

We are guided by the following statement of Our Values. Our Values are the unifying foundation of our companies. We strive to ensure that every decision we make and action we take demonstrates Our Values. We believe that putting Our Values into practice creates lasting benefits for all of our associates, stakeholders, and the communities we live in.
Company Snapshots