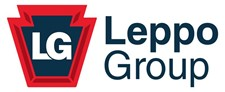 Leppo Rents
Leppo Rents
Leppo Equipment was started in 1945 in Akron, Ohio by Roy and Stella Leppo as an Oliver Farm Equipment dealer. With a declining need for farming equipment in the 1970s, Leppo shifted focus to construction equipment which propelled the growth of the company. During this time, we began to rent machines typically not found in traditional rental yards and Leppo Rents was born.

Since 1945, Leppo Rents has been a dealer for many manufacturers including Massey Ferguson, Case trenchers, Lull forklifts, Gradall, New Holland, and Mustang. Our current primary equipment lines include Bobcat, JLG, Hydro Mobile, and more.

Today, Leppo Rents has grown considerably from its first store in Akron, Ohio. With Locations in Alabama, Ohio, Florida, and Texas and over 240 coworkers, Leppo is proud to serve our customers and our communities as a trusted partner.
Purpose
We support the success of all our customers, co-workers, communities, and vendors.
Mission
We call this "The Leppo Way"

1.    We Will Meet Our Commitments
2.    We Will Be Thorough
3.    We Will Make Good Decisions
4.    We Will Ask Questions:
Values
We Will Meet Our Commitments

This means:
-We will be at the job by the time we agreed to arrive
-Customer's machines in the shop will be ready when promised
-If needed, we will take the time to make sure we CAN do something BEFORE we commit
-If "stuff" happens, we won't hide from the problem and will communicate
Company Snapshots