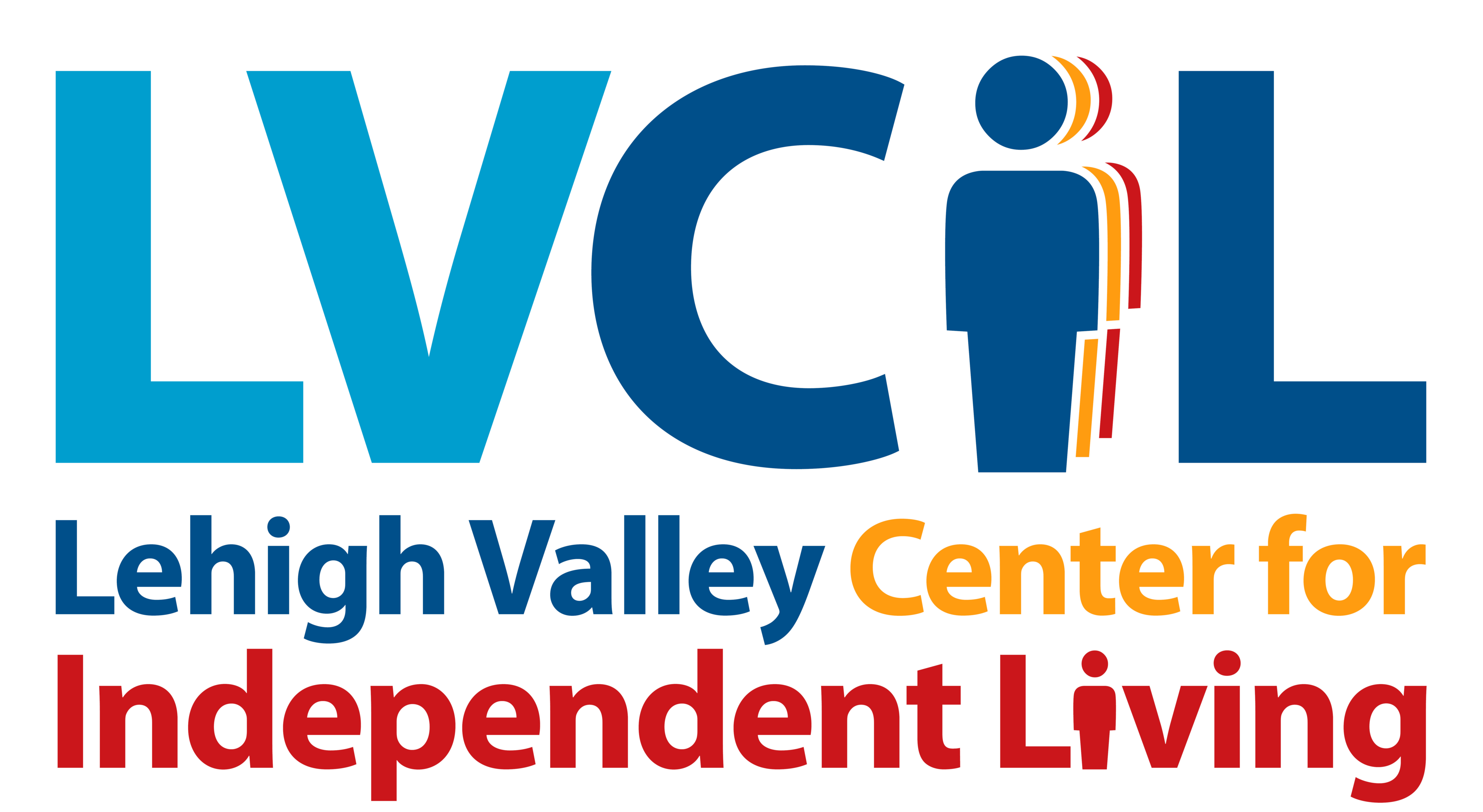 Lehigh Valley Center for Independent Living (LVCIL)
Lehigh Valley Center for Independent Living (LVCIL)
The Lehigh Valley Center for Independent Living (LVCIL) empowers, educates, and supports people with all types of disabilities so they can live and work independently and achieve their dreams.

What sets LVCIL apart is that greater than 51% of its board, management, and staff are people with disabilities themselves. This ensures that people with disabilities are involved in all areas of the organization- from the development of new programs to the oversight of existing ones.

Founded in 1990, LVCIL provides the following core services to its consumers: Peer Support, Information and Referral, Advocacy, and Independent Living Skills Education. In addition, LVCIL has developed specialized programs and services to meet the unique needs of Lehigh Valley residents with disabilities. These include: Housing Counseling, 24-Hour Sign Language Interpreter Services, Job Skills Training & Jon Coaching, Post-Secondary Transition Support for Youth, Waiver Supports Coordination, Adaptive Sports Programming, and ADA Training & Consulting.
Vision
LVCIL envisions a world free of barriers where people with all types of disabilities live their dreams.
Mission
LVCIL empowers people with all types of disabilities to achieve independence in an inclusive community.
Additional Culture Details
LVCIL's culture can be summed up by one word: "Dreamical." The organization dreams of new ways it can help people with disabilities achieve independence and seeks practical solutions to make it happen (dreams + practical = Dreamical). This word may not appear in Webster's Dictionary, but it summarizes a culture where asking "why not?" is encouraged because great ideas are often born from those conversations. This culture of creativity has sparked the creation of innovative programs and services, and has led to unique partnerships with Dorney Park & Wildwater Kingdom and Lehigh Carbon Community College (LCCC), to name a few.
Values
Consumer Control

More than 51% of LVCIL's board, managers, staff, and volunteers are people with disabilities themselves
Company Snapshots