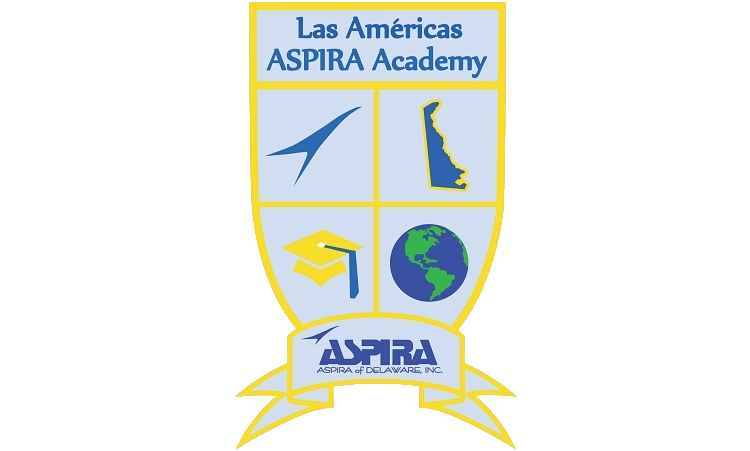 Las Americas ASPIRA Academy
Las Americas ASPIRA Academy
Las Americas ASPIRA Academy opened in August 2011 as the first dual-language (English/Spanish) immersion charter school in Delaware. We currently have over 900 students enrolled in grades K-8. Our exemplary programs include:

- Dual Language: K-5 Dual Language Immersion Program. Middle School Dual Language Immersion Continuation Model
- Mastery Learning and Assessment (K-5): Implementation of Common Core, NGSS and DE Content Standards in a competency-based learning model.
- Social-Emotional Learning Curriculum: School-wide implementation of the Responsive Classroom Approach.
- Blended Learning Initiative: 1:1 iPads in grades K-2; 1:1 Chromebooks in Grades 3-8.
We leverage the power of technology to empower students, teachers, and families to all work together towards students' individual learning goals.
Vision
Las Américas ASPIRA Academy - A fellowship of learners building culturally-inclusive communities.
Mission
To educate and empower each student to realize their full potential and positively impact their communities.
Additional Culture Details
ASPIRA Academy offers a positive learning environment based on the principles of Accountability, Social intelligence, Positive mindset, Inquiry, Resilience, and Appreciation.
Company Snapshots