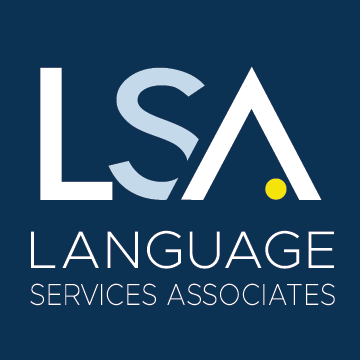 Language Services Associates
Language Services Associates
Language Services Associates (LSA) offers a full suite of language interpretation solutions to optimize the experience of limited English proficient customers and patients. Providing native language support improves the efficiency and productivity of staff, raises customer satisfaction levels, and builds loyalty. For thousands of clients worldwide, in over 235 languages, LSA provides a competitive differentiator in the healthcare, government, financial & banking, insurance, entertainment, hospitality, and manufacturing industries.
Purpose
For over 30 years LSA has been helping our clients build relationships, ensure accuracy, and make trusted connections with their limited English proficient customers and patients. As one of the largest and fastest-growing professional language services companies in the world, LSA's passion for helping others drives our award-winning culture of service excellence. LSA's solutions include Over-the-Phone interpreting, On-site interpreting, Video Remote Interpreting, American Sign Language, Translation & Localization, and Language Assessments. Our employees and linguists know that what they do matters; together, we are making a difference breaking down language barriers, and providing support where it's needed most.
Mission
At LSA, we want to help people be better, know more and participate fully in life's experiences. We combine expert interpreters with cutting-edge technology to break down barriers to communication, so that businesses and individuals can grow and thrive in an increasingly globalized world.
Values
What we do matters.

We can make a difference every day.
Employees
240 US Employees
Industry
Other - Business Services
We're Hiring!
What employees are saying
I feel like what I do matter, but also that I'm valued in what I do.
It's flexible and completely remote. I get to work for a company that cares about the community and provides a quality service to all clients.
I feel like they care about my career path and enhancing my strengths
i have a leadership team who cares about their employees and encourages growth/development at every level.
Growing company and I am part of that!
I feel I have a very meaningful job interpreting because I am providing a service that is necessary and of great help to many.
I feel as though my leaders truly care about my thoughts and ideas. My growth is supported and encouraged.
My managers are supportive and understanding. Our department has great inner communication and communication with other departments. I feel I have room to grow and have been provided the resources and training to do so.
LSA has an amazing way to show that each and every employee is truly appreciated. They truly make you feel like the sky is the limit when it comes to moving forward with them. They promote from within!! Just an amazing company to work for.
I have the ability to impact positively both our clients and our team members. I appreciate being heard.
Company Snapshots