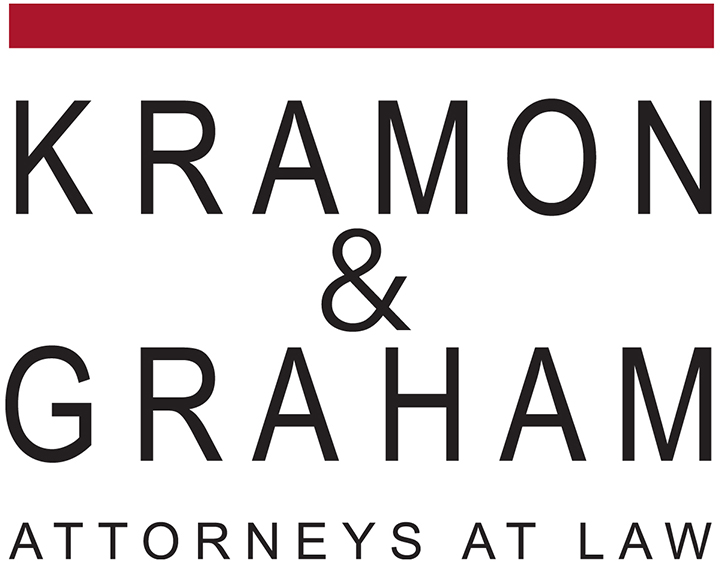 Kramon & Graham, P.A.
Kramon & Graham, P.A.
As a firm, Kramon & Graham has a well-established reputation for achieving client objectives effectively and efficiently, and a commitment to putting clients first. We are privileged to represent some of the largest and most respected organizations and business leaders in the nation.

Our firm has drawn national and international attention from numerous publications that rate and evaluate law firms. We are proud of these recognitions. However, we are most proud of the reputation we have earned with our clients and our peers. It is a point of pride that a great many lawyers and law firms, when they need legal assistance, choose Kramon & Graham.
Purpose
Since its founding, Kramon & Graham has been involved in some of Maryland's highest profile matters. When litigation concerns substantial economic claims, serious allegations of violations of federal criminal law, or important matters of public policy, chances are good that Kramon & Graham has been retained to represent a party in interest. The same is true in the context of important real estate development projects, like the redevelopment of the Clipper Mill industrial site, and insurance coverage issues of national importance, such as coverage for asbestos and construction claims.
Mission
At the heart of the firm's culture is a strong sense of community service. We are fully committed to enhancing the economic vitality and cultural vibrancy of our community and enriching the quality of life for all who live and work here. We actively support efforts to improve social justice, social services, and cultural enrichment. Our lawyers serve in leadership roles on civic and social services boards and initiatives, including the Equal Justice Council, Maryland Legal Services Corporation, Maryland Food Bank, The Associated, The CollegeBound Foundation, WYPR, and CASA of Baltimore, to name only a few.
Additional Culture Details
Nearly one-third of Kramon & Graham's 67 employees have 20-year or longer tenures at the firm.
Values
Inclusion and Diversity

Kramon & Graham attorneys come from varied backgrounds, with each person bringing a unique perspective and point of view. We know that diversity strengthens us as a firm. We recognize that by creating teams with diverse characteristics -- race, gender, physical ability, sexual orientation, or other -- we create an atmosphere of innovative thinking and problem solving that benefits our clients, builds collaboration and collegiality, and enriches us individually. We actively recruit and encourage diversity in our hiring process and strive for diversity in recruitment efforts at law schools, decisions related to lateral hiring, and our general employment practices.