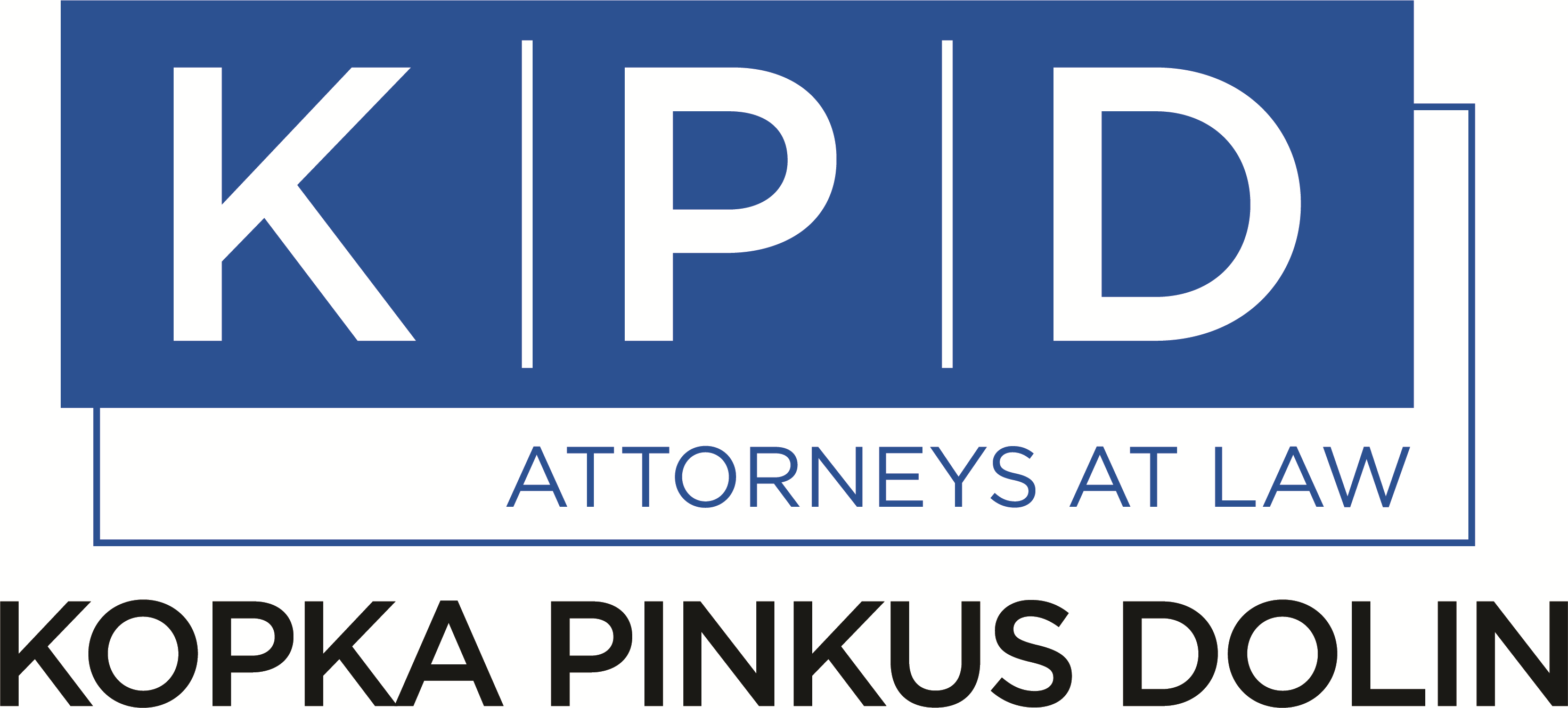 Kopka Pinkus Dolin PC
Kopka Pinkus Dolin PC
Kopka Pinkus Dolin is a regional law firm dedicated to the defense of litigated matters on behalf of corporations, municipalities, and insurance companies. Exceeding our clients' expectations is at the core of the firm's practices in municipal law, commercial litigation, fraud/SIU, governmental entities litigation, insurance defense, employment law and EPLI, product liability, professional liability, restaurant & retail, excess coverage, toxic tort environmental liability, transportation, railroad, bankruptcy, and workers' compensation. With nine office locations throughout Illinois, Indiana, Kentucky, Michigan and Wisconsin, we maintain strong local roots unique to each state, but we all share the same philosophy of delivering excellent service and superior responsiveness to our clients. The centralized structure of our multi-state partnership combines the advantages of extensive resources, expertise and technology along with our focus on providing personalized "concierge" service to
Purpose
We believe in fostering a workplace where individuals of every ethnicity, social background, religion, gender, sexual orientation, age or disability feel welcomed and valued. We honor, respect and celebrate the differences inherent in each employee to nurture an atmosphere where everyone can thrive and grow in order to benefit our people and serve our clients.
Vision
Our core values inform our goals. Respectfulness drives our diversity and inclusion initiatives. Owning the solution drives our technology and training initiatives. Seeking to exceed expectations drives our focus on career reviews and employee engagement. Concierge services drives our diversification of clientele and our growth.
Mission
We hope that each of our employees finds personal fulfillment in their work. Our firm culture is meant to enhance and support their work experience and to support them in their careers. Each employee plays an important role in our success. Each employee is valued and appreciated. That is our goal: to enable each individual to reach his or her potential for the greater good of the organization.
Values
Core Values

The foundation of Kopka Pinkus Dolin was built on our core values of mutual respect, exceeding expectations, seeking knowledge and self-improvement, and providing concierge service to our clients. We are committed to ensuring that our clients have the strategy and guidance necessary to manage risk and defend litigated claims.
Headquarters
Buffalo Grove, IL
Employees
265 US Employees
Company Snapshots